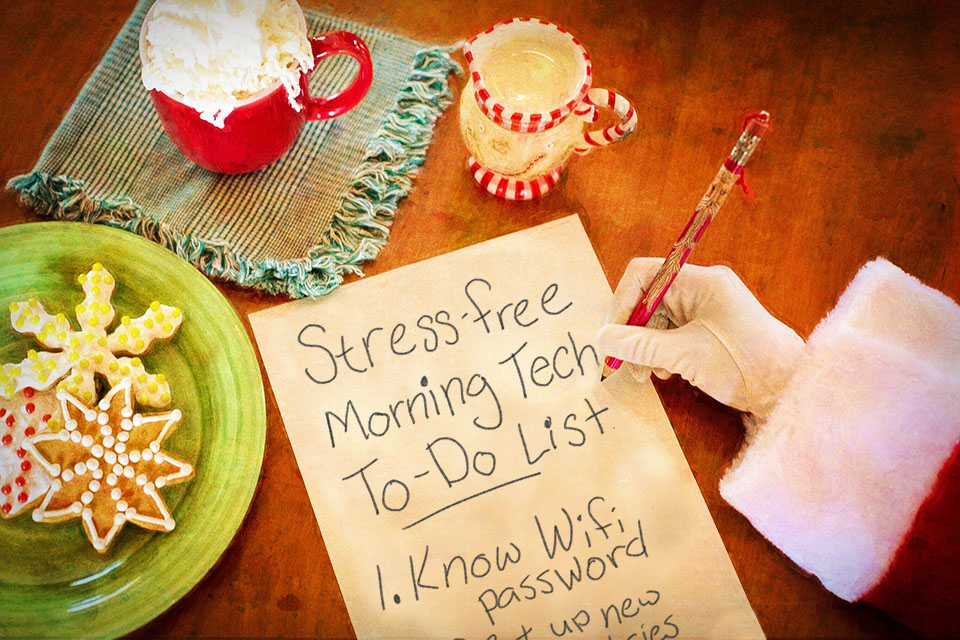 The big day is almost here - make sure you don't let the Tech Grinch sneak in and steal your Christmas morning smiles. Follow these tips straight from the North Pole to ensure a peaceful Christmas morning.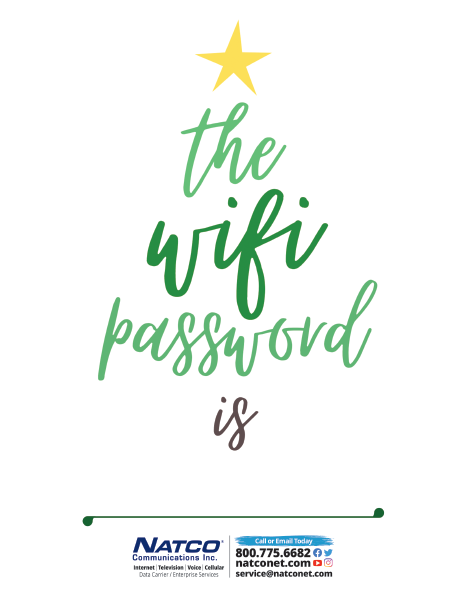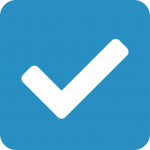 Know your WiFi password and have it handy when you set up your devices. This is a great time to set up a guest WiFi network for your holiday guests so that you aren't worried about giving out your private WiFi password. Put the password out on display so guests don't have to ask! Here's a handy holiday WiFi printable – print it out and fill in your WiFi password to easily share with your guests!
Need help? Give us a call and we can set up a guest network for you on your leased NATCO router!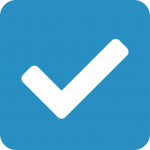 Set up the new devices before you wrap them up and put them under the tree. Charge batteries and connect the devices to your WiFi network before Christmas morning. Install all updates to devices and games – new game consoles in particular may take several hours to download and install updates. This will eliminate the Christmas-morning stress of troubleshooting new tech and the impatience of young ones ready to play with their new toys. Your gifts will be ready to go right out of the box! Plus, you'll have time to return anything defunct before you give the gift.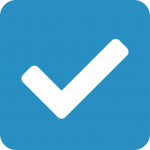 Have the speed you need BEFORE Christmas to avoid slow-loading issues after everyone has their new devices connected. If you know what Santa is leaving under your tree, give us a call to make sure you're able to avoid Christmas morning Internet lag.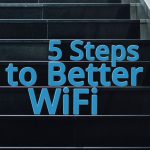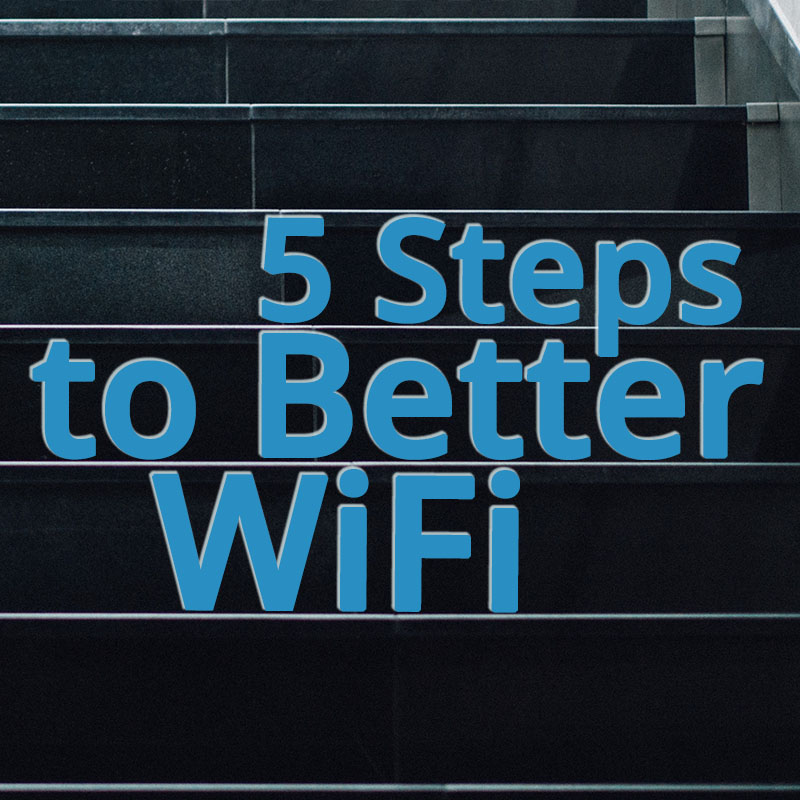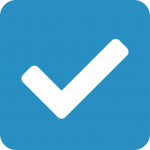 Don't fall for the "smarter is better" trend. Not all devices should be made "smart." If it doesn't make sense for you to have a Smart Microwave, consider getting a dumb one. This helps keep your home network free from unneeded interference and keeps you free from the stress of trying to set it up only to realize it's kind of useless for you.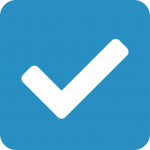 Don't let yourself get stressed about poor WiFi coverage or slow speeds. Read our 5 Steps to Better WiFi guide to make sure your router is in tip-top condition for the holidays.
Read More
---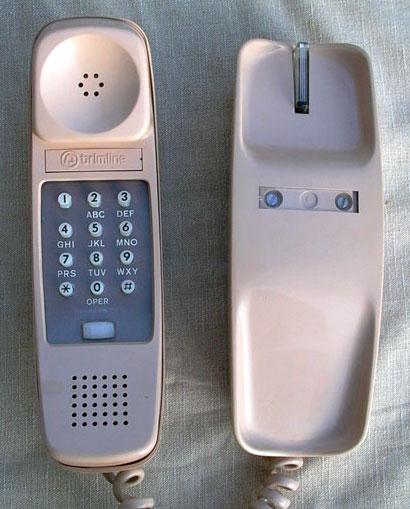 Every year, we celebrate members of our staff with service awards for their loyalty and commitment to NATCO, our customers, and our community. This year, we're honoring 8 employees from 5 departments in the company, from Accounting to Customer Care to Outside Operations. We thank them for their years of hard work and care for our customers and their fellow employees.
To help us introduce our customers to our Service Awards winners, we've asked some of them to share their favorite childhood gifts in the spirit of the upcoming holidays: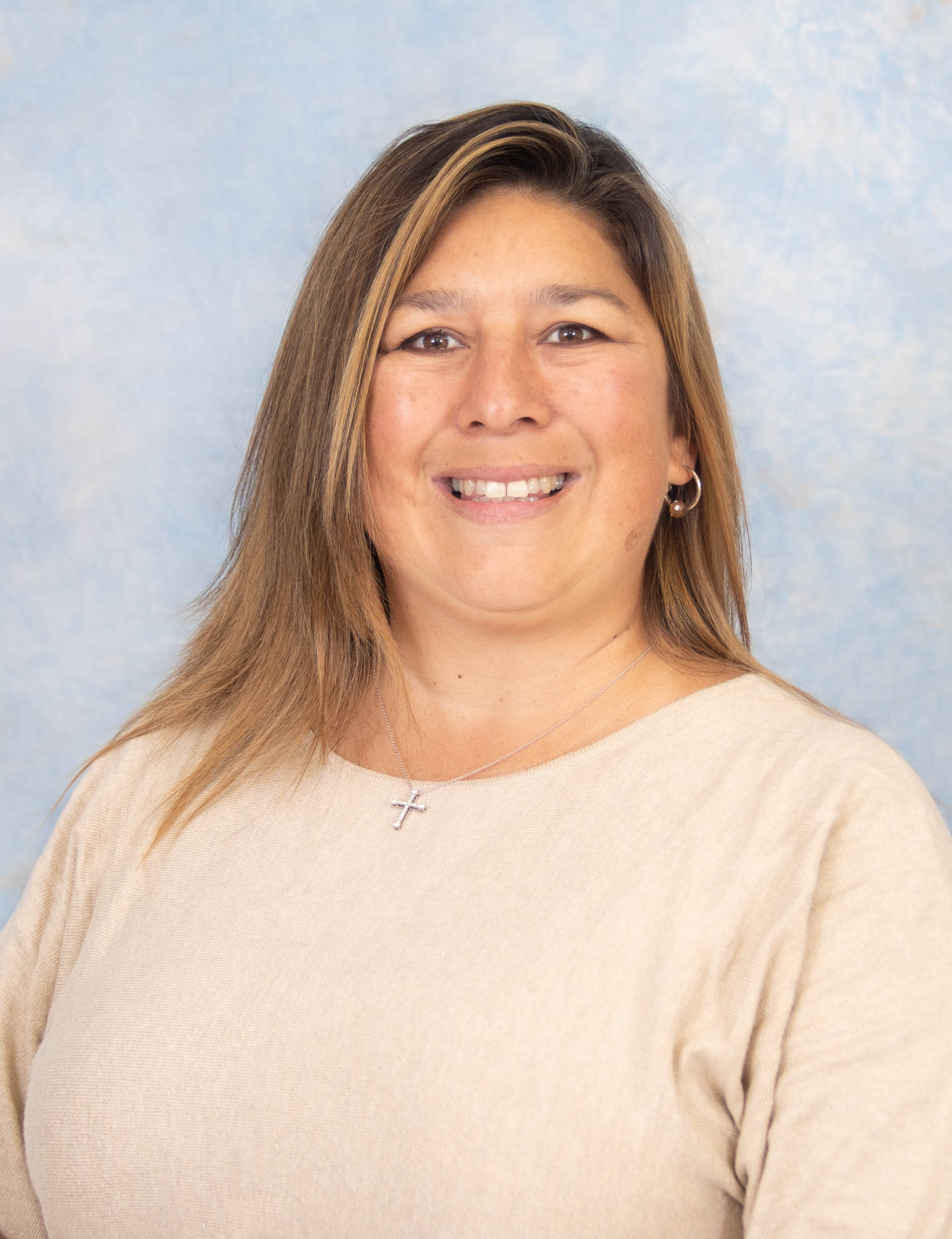 "I was sixteen, I think, and we had spent the morning opening presents in the living room when the phone rang.  I went to pick up our living room phone, a brown touch-tone phone and heard dial tone.  The phone kept ringing and my Dad seemed irritated and told me answer it, so I ran into the kitchen, and pulled the receiver off of our avocado green wall-mounted dial phone, still just dial tone.  "Dang it, Danielle, answer the phone!" he insisted as my brother giggled.  I listened to the ring and finally followed it to my own room where a tan slimline touch-tone phone was ringing.  I answered it to my cousin, who was in on things, saying Merry Christmas!  My own phone, my own phone number - a teenage girl's perfect Christmas gift!" – Danielle Sanders, 25 Years of Service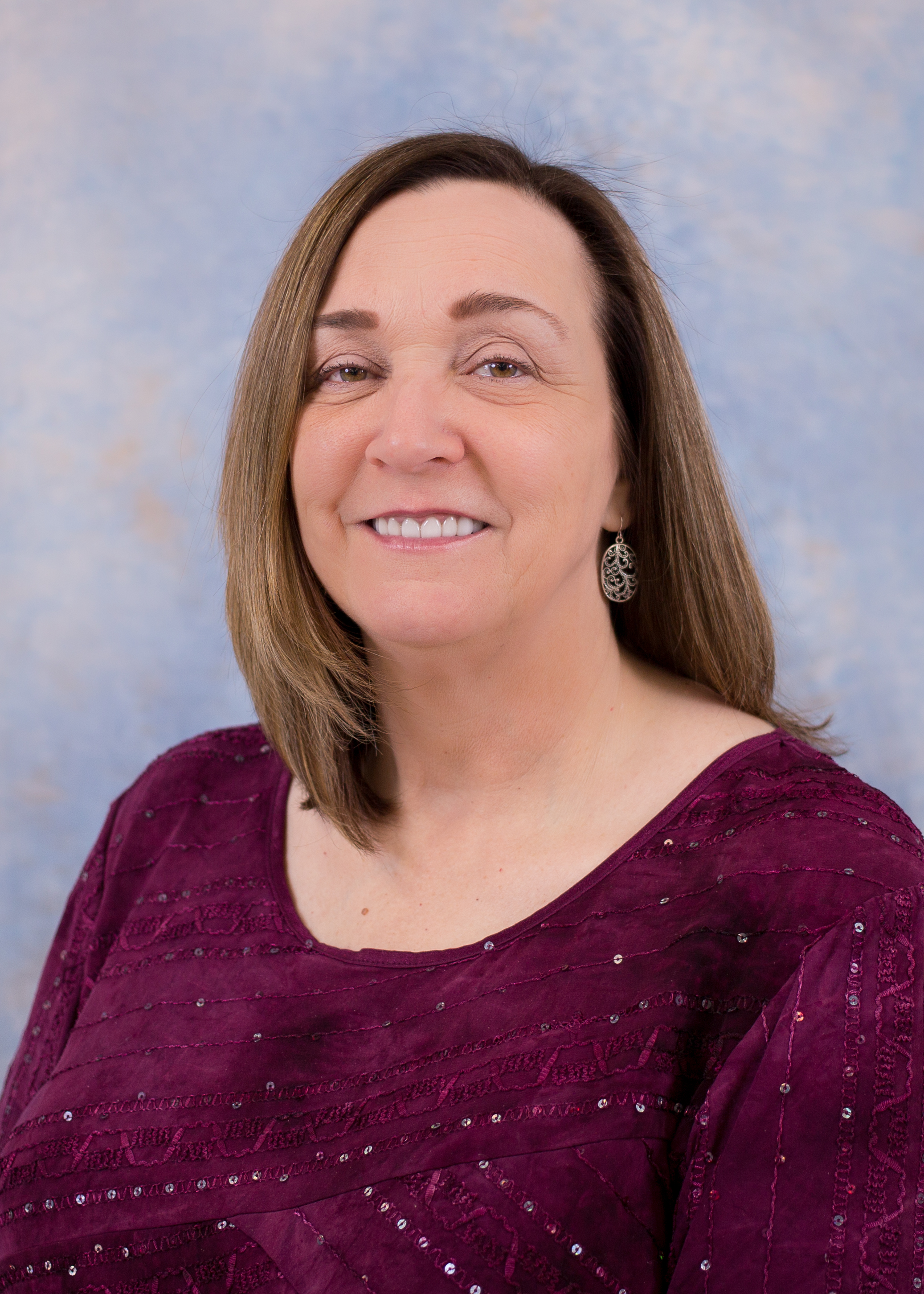 "One of my most memorable Christmas gifts was an EASY-Bake Oven.  I would say I was probably about 6 years old (1966). I was so excited to get it.  I was the only one of my friends that had one so every time I spent the night with a friend, they wanted me to bring my Easy-Bake Oven.  Probably the most baking I have ever done in my life!" – Teresa Garner, 20 Years of Service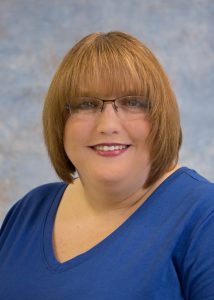 "One of my favorite gifts I received as a child was in 1980. I was 5 years old at that time, and my grandparents had bought the 1980 Western Barbie and horse for me. My grandparents had many grandchildren to buy for, so it was extra special when we got gifts from them. I thought that it was the coolest thing because you could push a button on her back and make her wink. I still have this doll, I kept it all those years, and I let my daughter play with the horse when she was little and one of the legs broke. It still holds a special place in my heart." – Melissa Merkel, 20 Years of Service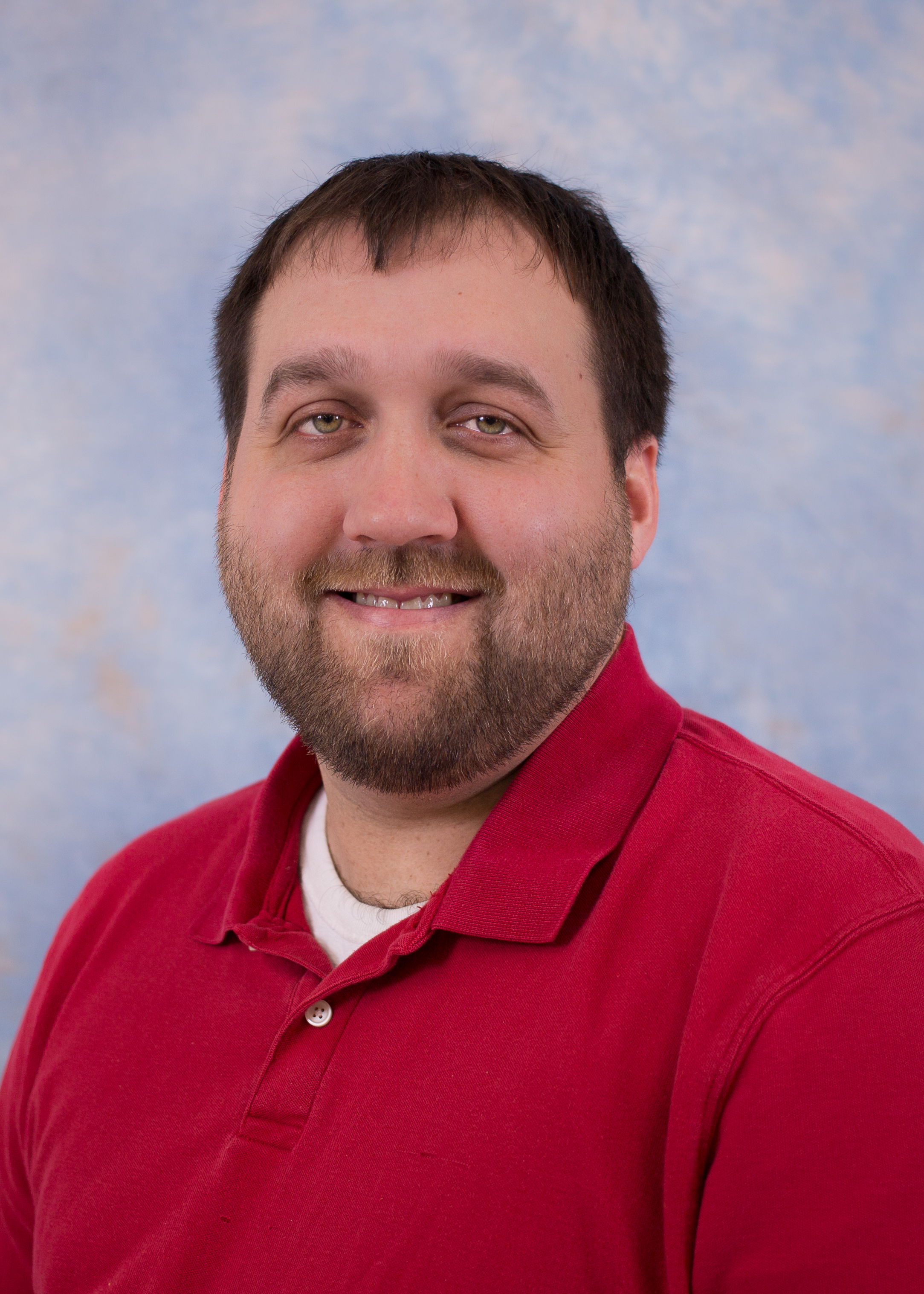 "My favorite gift was probably a Nintendo 64.  We didn't think we were getting one so it was a huge surprise when our parents brought out one more "Family" gift.  The Nintendo 64 is still one of my favorite consoles to this day." – Mikey Bauss, 5 Years of Service
Also celebrating their years of service with NATCO are Russ May, 25 years; Jared Cantrall, 10 years; Sharon Szuba, 10 years; and Daniel Rogers, 5 years.
Read More
---
Looking for a career?
We're always looking for individuals with a passion for outstanding customer service, an interest in technology, and a heart for the community!
Holiday On-Goings in Our Community
December is a busy month for our community! Come out to the Flippin Holi-Dazzle Christmas Parade this weekend, Dec. 14th at 4pm. The Flippin Chamber of Commerce will also be hosting Santaville in the old Flippin Elementary cafeteria following the parade. Head over there with the kiddos for hot cocoa, crafts, story time, and a picture with Santa. For more information, visit the Chamber's Facebook page.
Can't make it out to the parade? We'll be live streaming the parade here and on our Facebook page!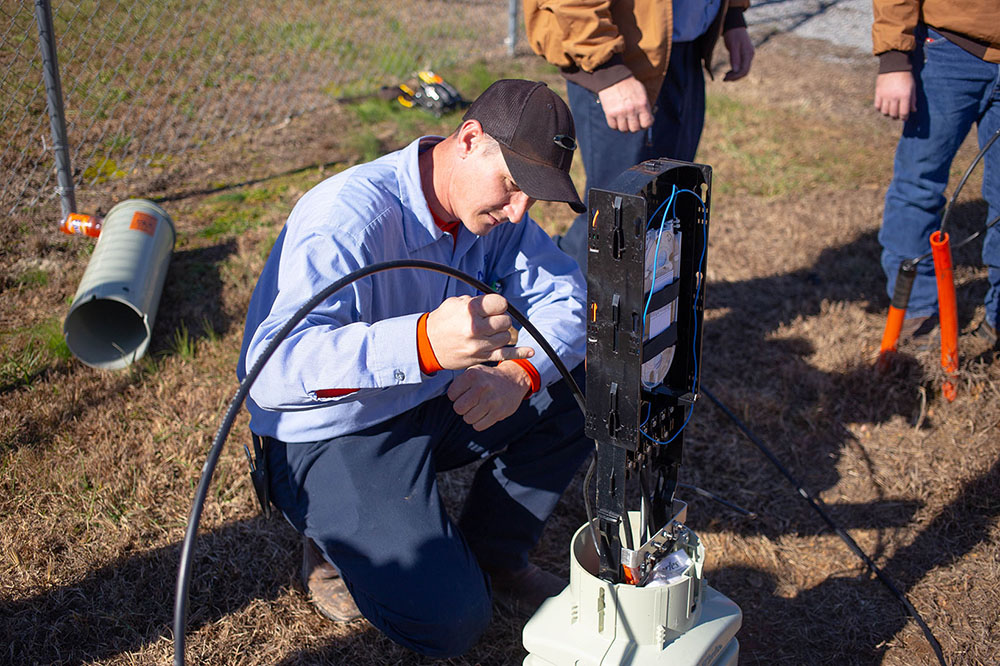 NATCO has been busy this year in our Outside Plant Operations department with expanding fiber build projects taking place in Omaha, Flippin, and Lead Hill. Additionally, we have continued to improve our services through several modernization projects, including replacing older equipment, in areas including Bull Shoals and Diamond City. In 2020, we are looking at several more modernization projects that will allow us to further improve our broadband service offerings.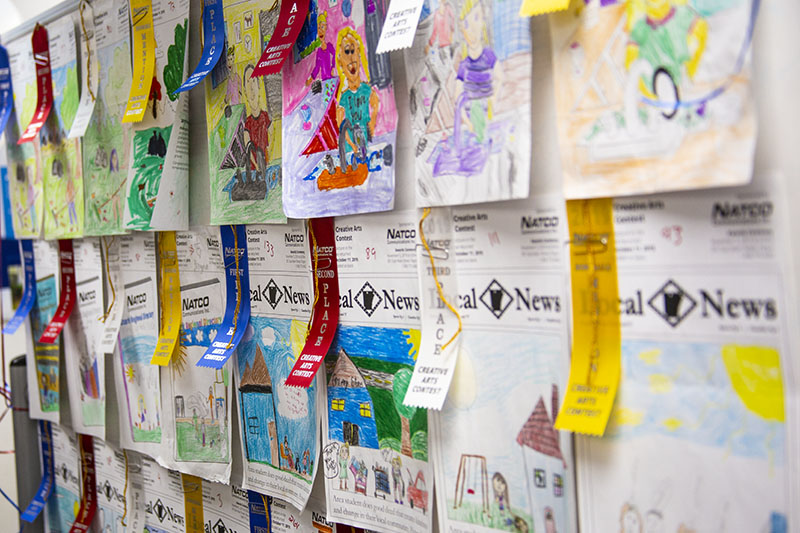 This November, we celebrated our local young artists with our annual Creative Arts Contest! The theme, Kindness in Our Community, showed us that the kids in our community have the biggest hearts. Click here to read more about the contest and to view our 2019 Creative Arts Contest winners!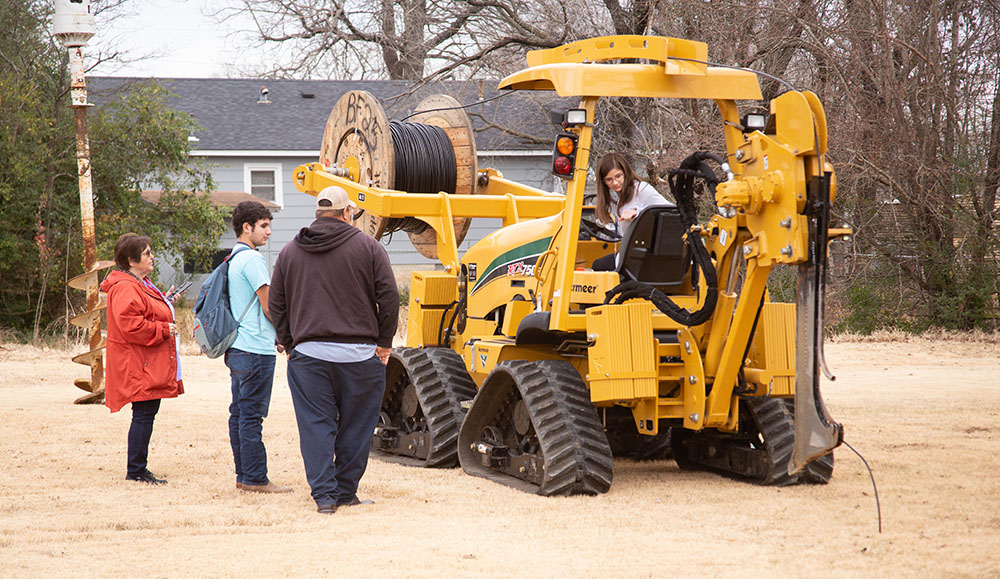 In December, the South Shore Marion County Youth Leadership group visited our offices for their annual Tech Day at NATCO. The 9th grade students were invited to spend some time with our employees and learn about how we make the Internet happen!
Learn more
about the future leaders of the South Shore area and their day at NATCO.
Our employees have the biggest hearts for our community. Each year, the company adopts several Christmas Wish and Angel Tree children to help provide a happy Christmas. We're blessed with a loving and giving staff.
Read More
---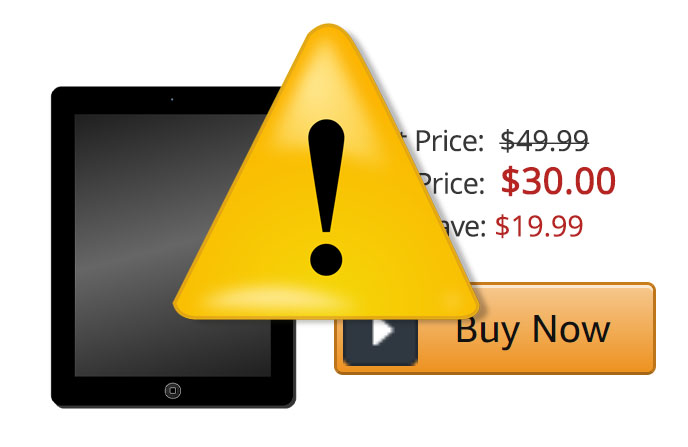 We're officially in the holiday gift-buying season. For the past few weeks, and for the next several, you'll be seeing adds for new technology and devices marked down at prices you may not be able to pass up. We've got some words of caution before you click "Buy Now" on that cheap tablet.
Cheap tech is usually backed by weak back-end support. This makes the technology a prime target for hacking. Make sure to purchase items that are backed by well-known brands so that if a hack does happen, the response time to pushing out an update will be much quicker and handled more responsibly.
Cheap hardware leads to device failure. Right now, it's easy to feel like that $50 tablet is a good deal when you're overwhelmed buying gifts for everyone. Think in the long-haul, though – the battery may go bad in 3 months, or the buttons may not stand up to daily use. Higher-quality technology tends to withstand more day-to-day use and last longer overall.
The processors inside the cheaper tech, the "brains," may not be a big or strong as in more expensive devices. Poor-quality devices often quickly become slow, start freezing, or die altogether within a short amount of time. They're often built for the current experience rather than the experience you're going to be looking for in a year. Better processors often ensure your devices are capable of handling what you're doing now, as well as what you could be doing in one or two years.
If you do run into issues, cheaper technology may not have a quality warranty or support as compared to more expensive devices. The higher price tag often includes the perks of longer, full-coverage warranties and technical support.
In all, as with other aspects of life – you often get what you pay for. Invest in your Internet, and you'll be more likely to enjoy the technical experience you need – one you don't have to worry about.
Read More
---