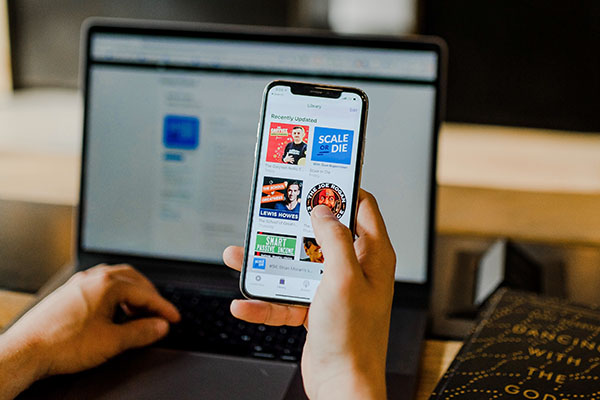 To some, podcasts are a source of knowledge and learning. Some listen to podcasts to pass the time doing chores or driving. Others listen to podcasts for a laugh, to hear stories, or to listen to commentary on the latest news. Many, though, don't know what a podcast is, haven't listened to one, or want to listen but don't know how to get started. For those, NATCO hopes to introduce you to this rapidly growing industry and help you get your toes wet in the podcasting world.
Podcasts are episodic audio streams, often recorded in the style of talk radio. You can listen to them anywhere, and most podcasts are free. According to Edison Research, 51% of Americans 12+ have listened to podcasts in their lifetime, with 32% of Americans listening to one in the past month (as of April 2019). Listeners enjoy podcasts for a multitude of reasons, including to learn something new, get inspired and motivated, stay informed on interesting topics, entertainment, and personal and professional development.
Most often, podcasts are free! Sometimes, shows will also feature special episodes on a paid basis to their more dedicated fans. Many podcasts are sponsored by ads, allowing creators earn revenue to support their time and production equipment. In fact, Edison Research reports that 54% of podcast listeners surveyed are likely to consider purchasing brands they advertised on podcasts.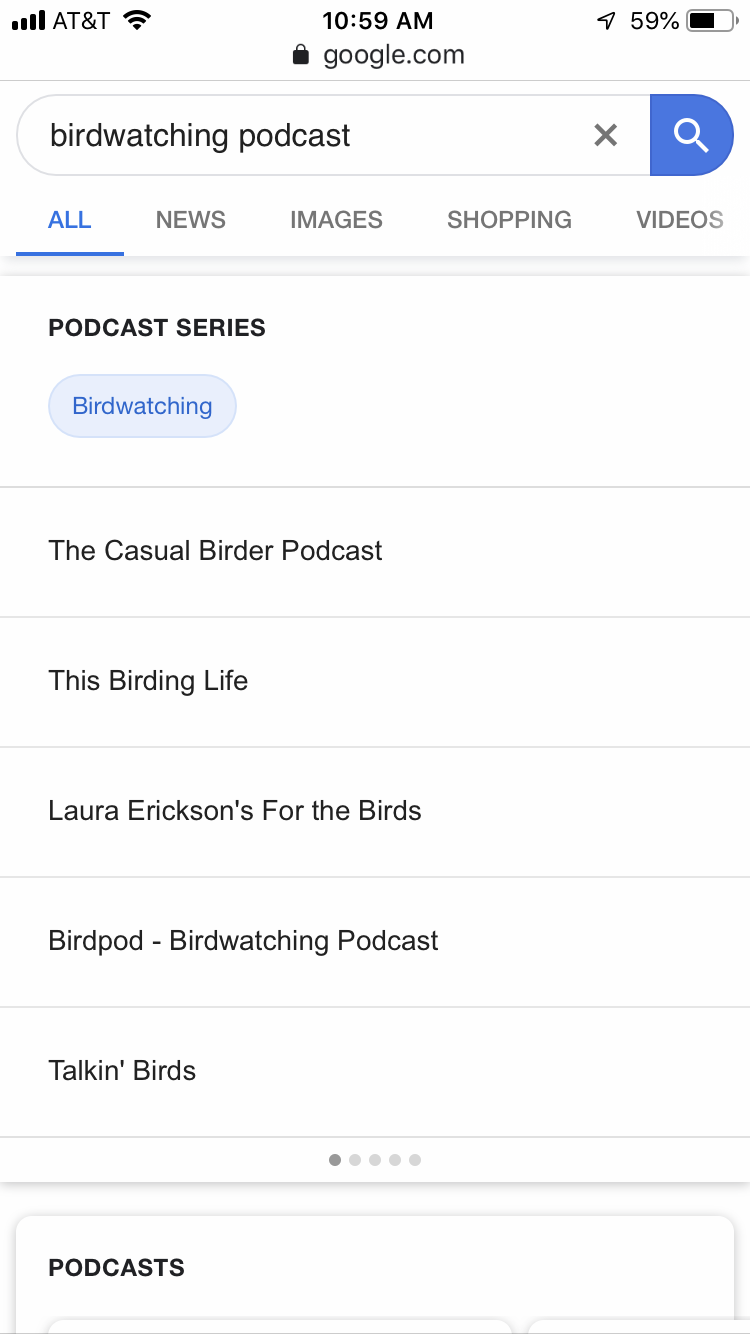 To find new podcasts, we recommend starting with Google. Search for a topic you're interested in followed by "podcast," and you'll likely find at least one or two podcasts or podcast episodes covering that topic. If you're in a Facebook group particular to an area of interest or a hobby, ask for podcast recommendations from fellow group members. Ask your coworkers for recommendations if you're looking for shows in the area of professional development. Search your favorite celebrities, television shows, or companies – many brands are creating content for their followers.
When you're looking for a new podcast, pay attention to how often new episodes are released and the overall history of the podcast. If a show releases episodes on a regular interval and has a large catalogue of episodes, odds are the hosts will continue creating new episodes. Depending on the podcast producers and hosts, episodes are typically released on a re-occurring basis. Some are daily; some are weekly or monthly; some are after big news events; some may be sporadically when the hosts have time.
You can listen to podcasts in so many ways. If you know which podcast you want to listen to, most likely the creator(s) have a website where you can listen to the latest episodes. Smart home assistants, like Amazon's Echo, can play podcasts for you.
More commonly and probably more conveniently, you can listen to podcasts on your mobile phone. Apple's native Podcasts app comes on iOS devices and is an easy place to start for iPhone and iPad users. Android users and many iOS users also favor Google Podcasts, Spotify, Pocket Casts, and Overcast.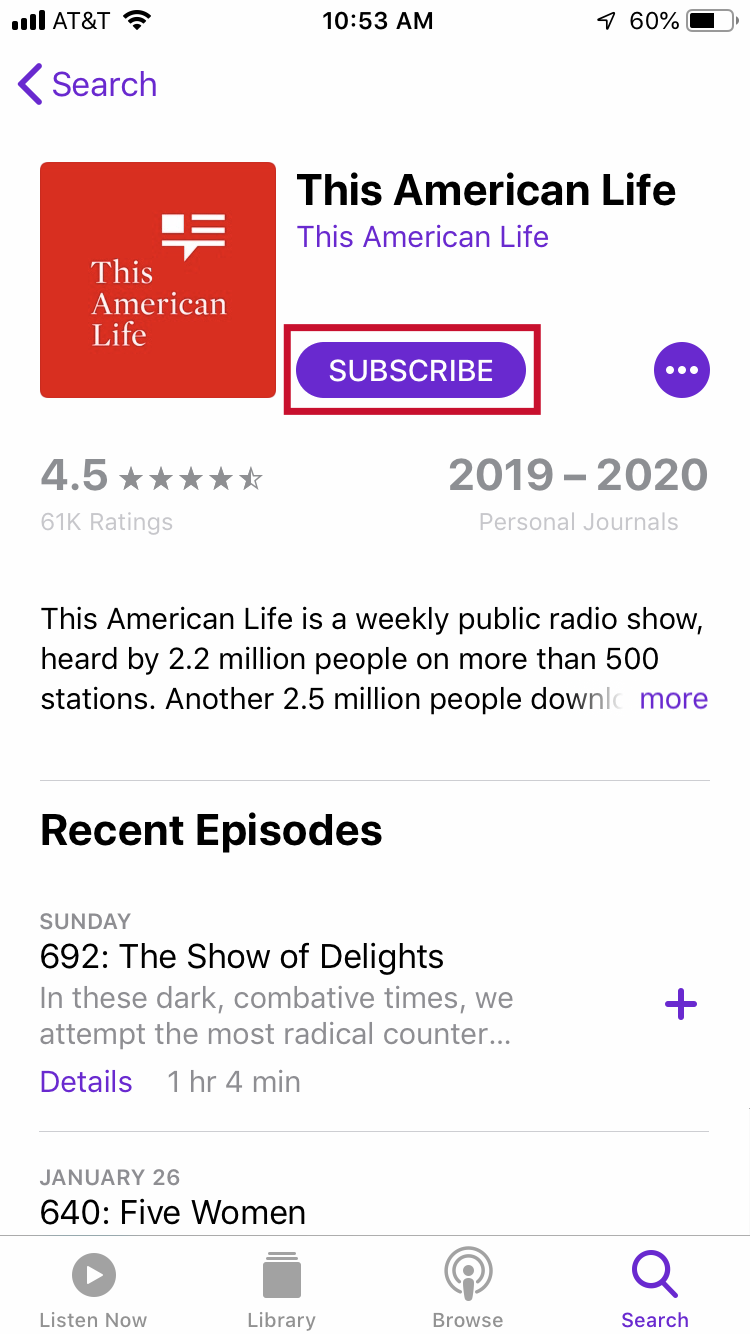 While each of the podcast apps have different features, the steps to find a podcast are essentially the same. In your podcast app, search for a topic, a podcast title, a company, or just browse through some of the recommended podcasts listed in the app. Most podcasts will show a description of what kind of topics are discussed and will list their latest episodes.
Read a few of the ratings and reviews for the show, which will give you an insight into the topics discussed, the hosts' personalities, and the overall community surrounding the show. When you've found one you'd like to try, select the podcast episode to begin listening! To keep listening, simply subscribe to the podcast on your app. Make sure notifications are enabled for the app, and you should get notified every time a new episode is released.
You can start with the first episodes and binge; you can start with the latest episodes and pick up from there, or you can pick and choose the episode titles that seem interesting to you. Some podcasts are more series-based, such as the true-crime podcast Serial, which may make jumping in at the middle a little difficult. Others, such as NPR's News Now, are current affairs based where older episodes can quickly become outdated. Some are easy to jump around in, including the wildly popular Armchair Expert with Dax Shepard which "celebrates the messiness of being human."
Creators have made podcasts about almost any topic imaginable, from politics to celebrity interviews to hobby discussions to book clubs. There are millions of podcasts, and odds are, you'll find one or two that you like. NATCO team members have submitted recommendations for some of their favorite podcasts to help you get started:
Read More
---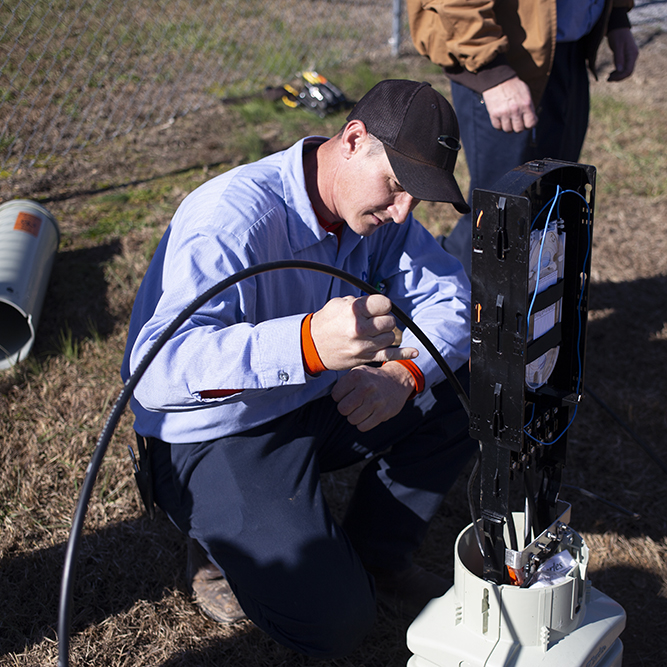 We're excited to announce that we are in the final stages of our latest fiber build from Omaha to Lead Hill! The project was one of our most expansive builds and will bring advanced fiber technologies to more than 100 homes and businesses. David Rottmayer, Direcor of Operations at NATCO, said, "With the completion of this fiber optic build, NATCO is continuing its rural fiber-to-the-home deployment program that it started back in 2008." Customers on Hwy. 14 from Omaha to Lead Hill now have access to 1Gig fiber speeds, in addition to unlimited Nationwide calling.
This build comprises over 20 miles of buried fiber, an accomplishment in and of itself considering the rocky Arkansas terrain. "In today's environment, NATCO is fully committed to ensure that our customers have the same or even better broadband services found in the larger metropolitan areas. We recognize that our customers enjoy the rural lifestyle, so we are committed to enabling them to enjoy it while still being part of the information society," said Rottmayer. We experienced few setbacks even in the rainy, cold weather, and we're now working on installing services to homes and businesses.
If you are in located on this fiber build and are ready to experience some of the fastest symmetrical Internet speeds in the region, call us today to place your install order and save up to $199 in installation fees.
Read More
---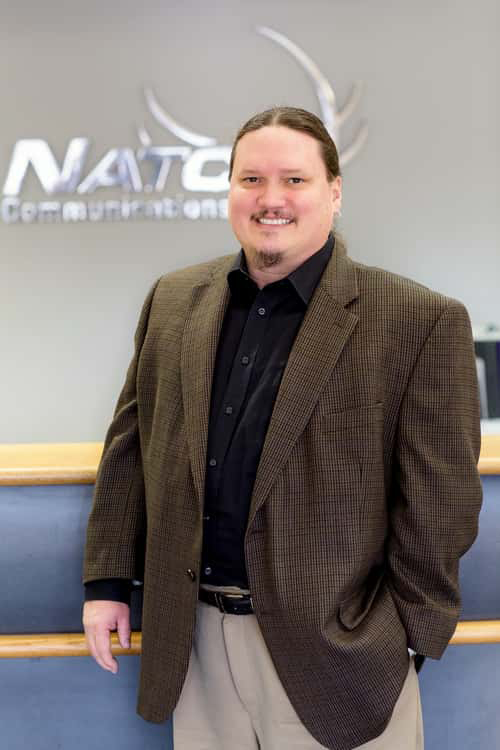 Steven Sanders, Jr., President and General Manager of NATCO Communications, Inc. has recently been elected to serve on the Executive Committee for WTA–Advocates for Rural Broadband.
WTA is a national telecommunications association and a "leading voice and respected national association representing the interests of rural telecommunications companies on Capitol Hill and at the FCC and other federal agencies." NATCO has been a WTA member since 2004 after a merger of the Western Rural Telephone Association and the Rocky Mountain Telephone Association, creating WTA–Advocates for Rural Broadband.
WTA advocates for rural broadband services and represents over 360 rural broadband and telecommunications companies throughout the entire country. The mission of the association is to "provide affordable, advanced broadband and communications services in rural America through advocacy and education."

Sanders's 2-year term on the Executive Committee allows NATCO to represent their customers and service area by providing significant input with federal regulators working on rural broadband policy. According to Kelly Worthington, WTA's Executive Vice President, "Without WTA's advocacy efforts in Washington, DC, NATCO's customers could and would be affected financially by legislative and regulatory changes that are made on the federal level in Washington, DC."
In addition to his opportunity to working with federal policy, Sanders's appointment also allows an opportunity for him to discuss and brainstorm ways to implement technologies in rural areas both from the providers' perspectives and from a federal level. He will have the chance to share our customers' experiences with other companies and gain insight into the challenges and opportunities that exist in other rural communities.
Sanders is also a member of the Educational Forum Planning Committee and the Public Policy Committee for WTA. His extensive involvement with the association will help develop relationships with other rural companies that might offer partnership opportunities.
Read More
---
Looking for a career?
We're always looking for individuals with a passion for outstanding customer service, an interest in technology, and a heart for the community!
Come Work with Us!
We'll be at the ASUMH Career Fair on April 15, 2020! We have several positions open in our Outside Operations team:
Outside Plant Engineer
Construction Lineman
Installation and Repair Technician
Dispatcher
We offer great benefits, including insurance, a 401k, and paid time off. For more information, head over to our Careers page or email us at resumes@natconet.com.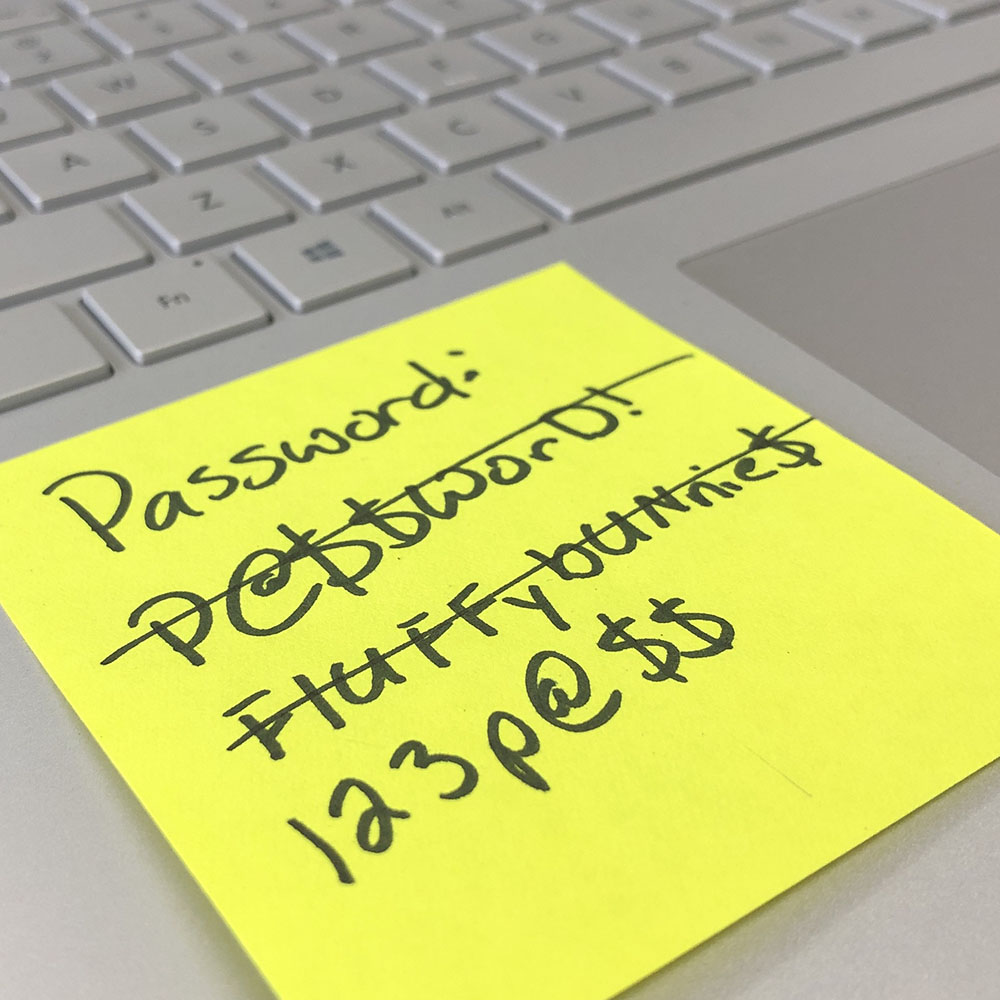 Your digital identity is probably more expansive than you think, and it's constantly vulnerable to breaches.
In 2019 alone, at least 7.9 billion online records worldwide were breached. That's a staggering number reported by Selfkey, a company devoted to digital identity protection and management. With numbers like that representing just one year alone, odds are one (or more) of your online accounts have been breached in the past. If you use the same passwords across multiple accounts, you're at an even greater risk of several accounts being affected by one breach.
Luckily, it's easier than you might think to see if your accounts have been breached in the past and to monitor your digital identity going forward.
Haveibeenpwned.com
is a "free resource for anyone to quickly assess if they may have been put at risk due to an online account of theirs having been compromised or "pwned" in a data breach." To see if one of your accounts have been breached in the past, simply head on over to
haveibeenpwned.com
and put your email address in the search bar. The site will scan your email address on their database of breaches tell you if your email address has been compromised in the past. You can also subscribe for notifications if one of your accounts shows up in a future breach.
If your account has been compromised, take steps to protect your accounts as soon as possible to minimize the hackers' access to your data. First, change your passwords as soon as you find out about a breach. If you have bank or credit card information tied to those accounts, take steps to change or monitor your banking information. Update passwords for all other accounts that share the same login information as the compromised account.
To keep your passwords safe going forward, follow all of the normal password safety tips - change your passwords often, don't use a word or phrase that can be found in a dictionary, and don't use the same passwords for all of your accounts. That said, on average, each email address is associated with over 130 online accounts according to Digital Guardian. Even if that number is halved, that's a lot of different passwords to try to remember.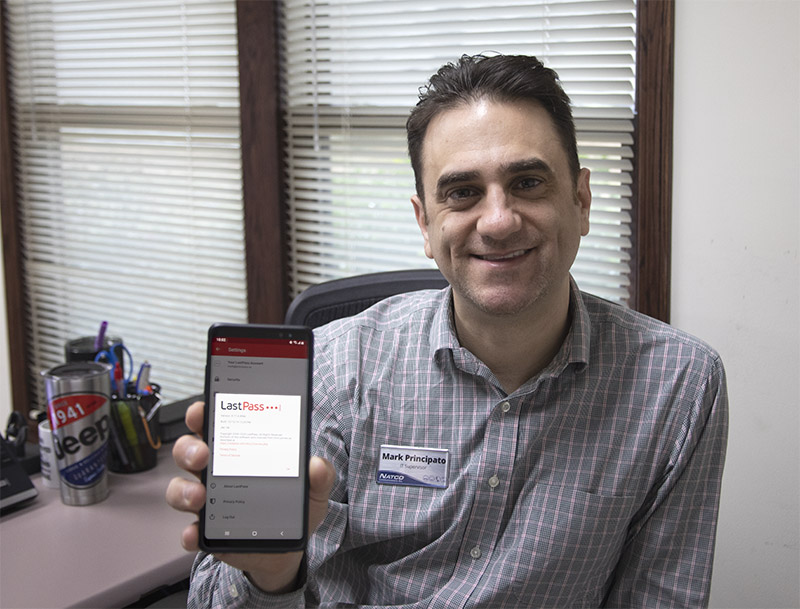 Mark Principato, NATCO's IT Supervisor, recommends getting a password manager to help make sure your passwords are different, keep them secure, and keep them easily accessible and recoverable. "I use LastPass to manage the multitude of passwords I have.  They have both free and paid options.  I signed up for the family plan to make sure everyone was covered in my family.  This program can be loaded on PC, Mac, iPhone and Android, making it ideal to have your passwords close but secure," said Mark.
"I also strongly recommend looking at using two-factor authentication for web services that support them. Two factor authentication means you need two pieces of secure information to get into your account your password plus another unique token," Mark explained.  Two-factor authentication forces you to confirm your login via another source, such as an emailed or texted security code. If someone other than you tries to log into your account, they would need access to another device or email address in order to approve the login. Mark recommends using Authy for two-factor authentication, which you can load across multiple computers and devices.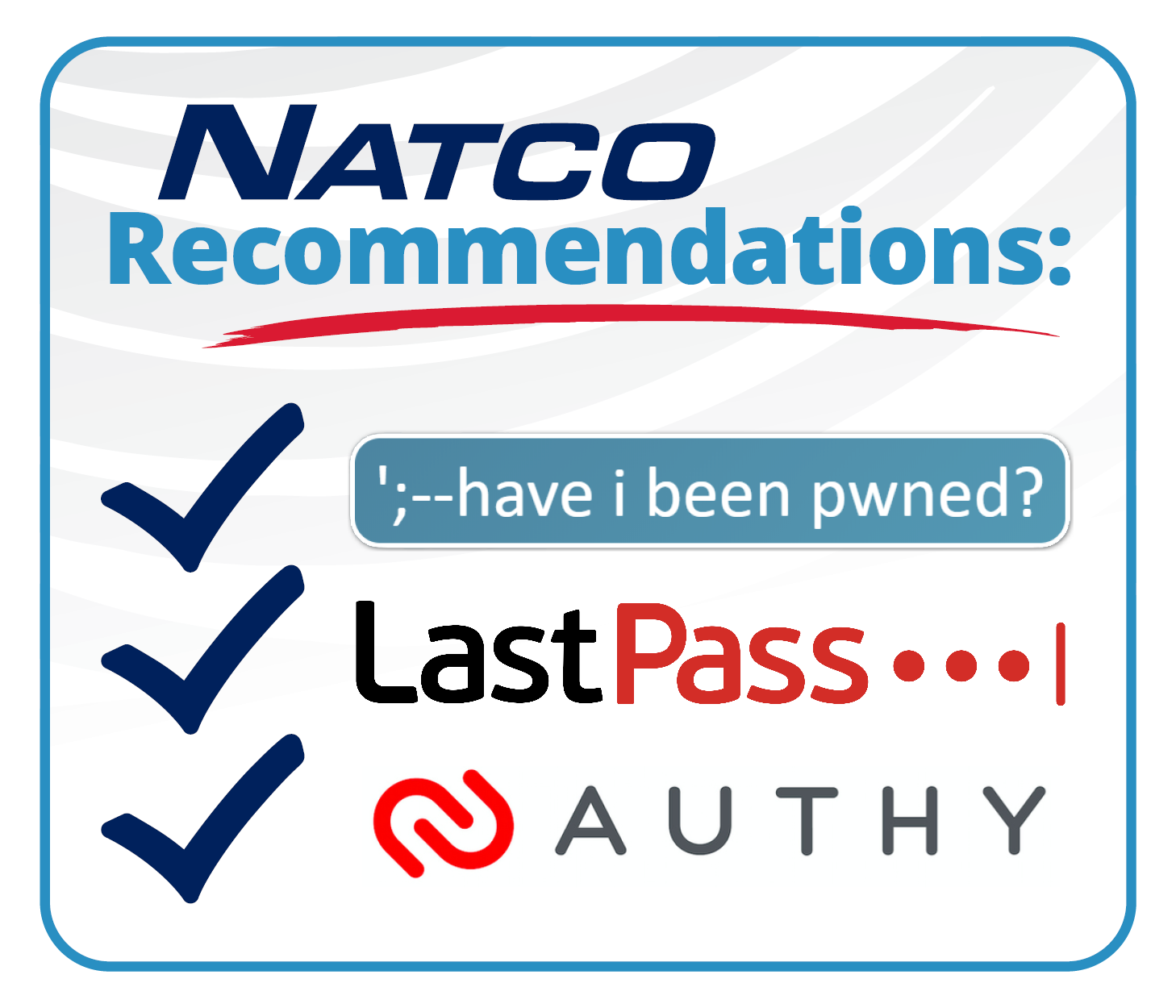 He also shared an important tip when using two-factor authentication – "You should always setup two factor on multiple devices so that you don't lock yourself out of your account if you happen to lose your cell phone." While it does add another step to getting logged into your accounts, it is an invaluable security measure that makes sure you are the one logging into your accounts. "The couple of hours to make sure that your passwords are unique and that you have two-factor authentication set up is well worth the added protection you put around your online identity," Mark said.
Password management may seem daunting, but it's much easier to manage your passwords now than it is to clean up after a major breach that can affect your entire online presence.
Read More
---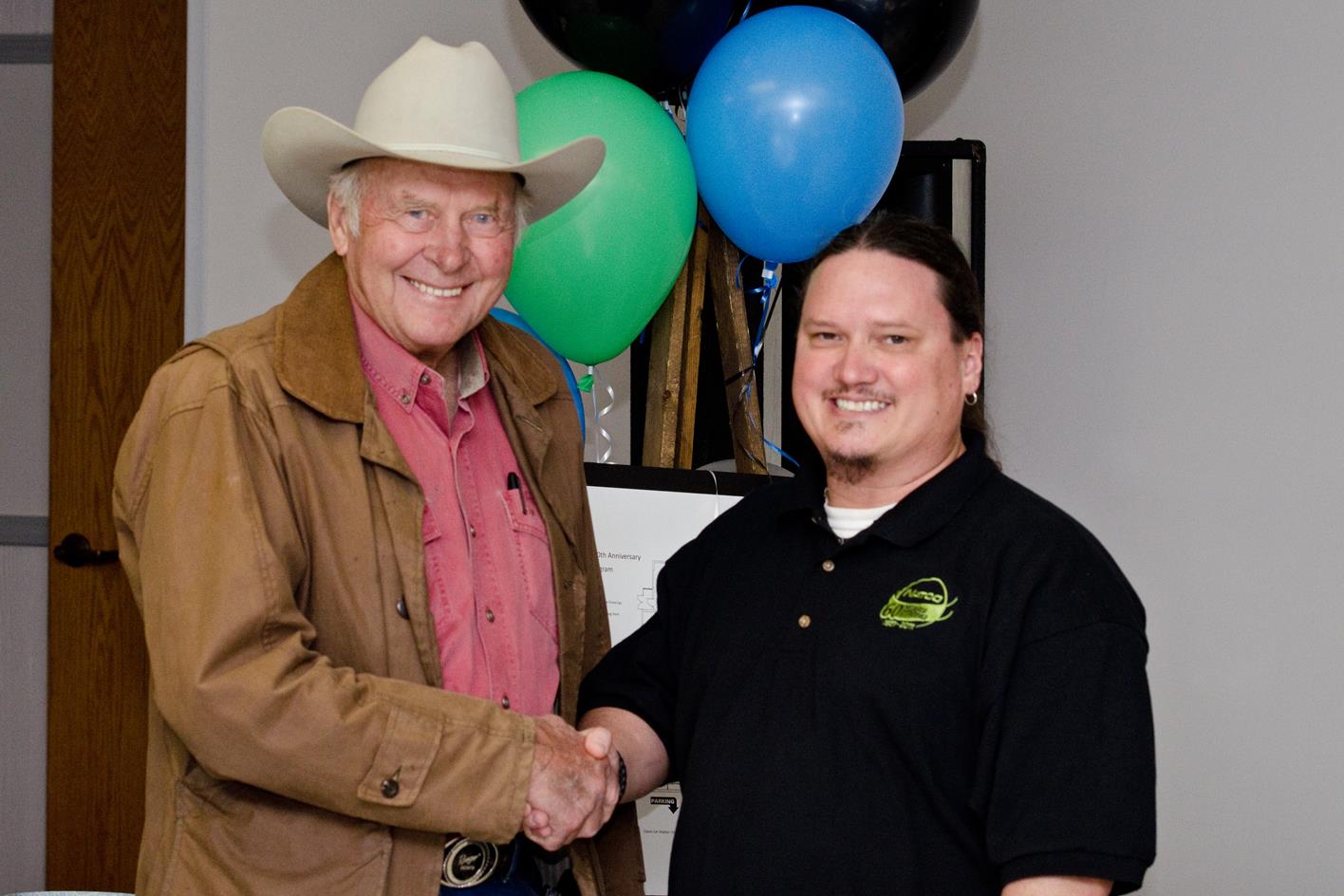 In January, our community endured a loss that was felt both locally and by boating and fishing fans across the globe. We want to take this opportunity to express our gratitude for all Forrest Wood, his wife Nina, and his family have done for our community in creating a foundation for us all. Forrest was known by his friends, family, and fans as a grounded, hardworking man who loved farming and fishing. The NATCO staff would like to extend our condolences to his loved ones during this time of grief. We hope that they can find comfort in knowing he was deeply adored and will be forever missed.