We are here for you. Our team is putting in long hours as we seek to serve our community with the services you need at this time. Click to view our full COVID-19 update.
---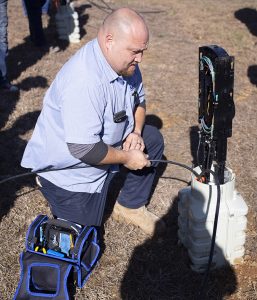 As NATCO continues to expand our Fiber-to-the-Home network, we are excited to announce we recently completed a fiber build in the 6th Street and Old Dump Road area in Flippin. We're excited to add over 210 homes to our fiber family!
Our field technicians are currently working overtime to upgrade homes to fiber services on the nearly 20-mile route. If you haven't upgraded to the area's most advanced and affordable Internet service, call our Customer Care Team at 870.453.8800.
We are still taking every precaution to keep our customers and team members safe, but we also realize the Internet is an essential tool now more than ever. We're OPEN by phone and ready to help you get connected to the region's fastest fiber network!
---
2020 has shown us that telework is a viable option for many industries and companies. Businesses have had the capability of mobilizing workforces for years, but many lacked resources, confidence, or time to put telework solutions in place. The COVID-19 pandemic has forced companies worldwide to find solutions and make the shift to a work-from-home format. Now that many offices have been working remotely for a few months, they are starting to see possibilities and benefits for continuing remote work going forward. In order to reap the benefits of telework however, they will need to invest in their workforce and technological solutions.
In all, we are still in the data-gathering stages of this telework experiment. In the coming months and years, we will learn how to adapt and succeed at telecommuting, and we will have a better idea of how to make it work in cases where we did not think it was possible before. Businesses will grow more comfortable with the idea of their employees being productive outside the office and realize that in many cases, it is a successful practice.
Looking ahead, telecommuting will expand work, education, and health opportunities in rural communities. It may be possible for someone to make a higher income or work in an industry previously unavailable to them due to where they are physically located. At NATCO, we understand that high-speed Internet services are more vital than ever. Broadband will be an essential tool in giving rural residents and businesses a competitive edge with companies in urban areas, boosting our local economy while also allowing our citizens the luxuries of rural life.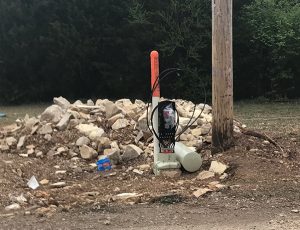 NATCO is dedicated to expanding our fiber footprint to our rural customers. Though expensive due to equipment and labor costs, as well as our rocky Arkansas terrain, we see our fiber expansions as an investment in our community's infrastructure and workforce. We are constantly pushing to bring our customers the connection they need to thrive in their work and leisure. It is part of our commitment to help you #livehereworkanywhere.
For more reading on telecommuting, we recommend checking out these articles:
Read More
---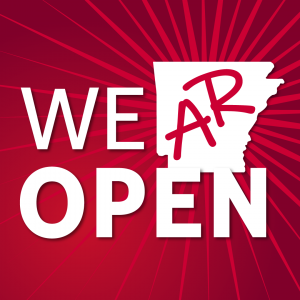 COVID-19 has affected many area businesses differently, and we are finding that many residents in our communities aren't sure which businesses are open and which aren't. When you're ready to open, or even if you already are, be sure your customers know.
We originally developed the "We AR Open" graphics for internal use, and then immediately recognized that other businesses and organizations would also need the same type of materials to promote their reopening.
We are excited to share these materials as a natural extension of NATCO's ongoing community commitment to improve economic opportunities throughout the State of Arkansas.
Download your own free graphics online at natconet.com/weARopen and receive a free window cling. #weARopen
---
If your summer vacation was cancelled or postponed this year, it may be the perfect time to try a new hobby (or a few)! Our team members shared some of their favorite pastimes to give you some inspiration.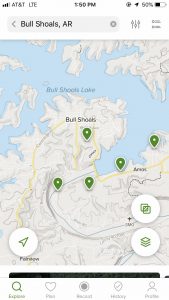 "In the summer we choose a day each week to try out a new hiking trail in our area. This is great family time and allows us to catch up on our week while enjoying our beautiful area. I actually found a new app this year called AllTrails that lets you pick an area and shows you the trails available there. You can even search for trails based on accessibility or features like waterfalls or beautiful scenery." — Lisa, Director of  Human Resources
"I have a patio garden with tomato, cucumbers, and herbs." — Teresa, Bookkeeper
"I've been working full-time and raising kids for the past 21 years so I've never really had time for a hobby before. I recently found a way to enjoy some down time using the Cricut Maker which is basically a cutting machine that allows for quick precise cuts on a wide variety of material. I enjoy trying my hand at custom t-shirts and glasses, as well as paper crafts!" — Danielle, Senior Executive Assistant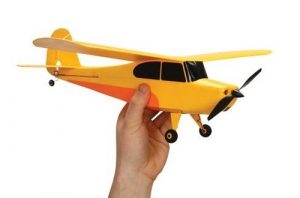 "When we go camping I like to take my little HobbyZone Champ RTF remote control airplane and fly it at the campground. It is battery powered, small, inexpensive and pretty easy to fly slow if you practice a little using available apps and online instruction." — David, Director of Finance
"I like to fish…for anything that bites the line!" — Sharon, Business Development Coordinator
"We like visiting local growers to pick fresh from the farm cherries, blueberries, blackberries, raspberries, peaches, apricots, apples! Whatever is in season. Yum! I am the official jam supplier for my family." — Denise, Director of Regulatory Affairs
Read More
---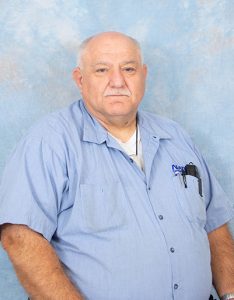 NATCO wants to congratulate Eddie Duke on his recent retirement. Eddie has been a team member for 17 years and has been a friendly face to our customers across our service area. We wish him all the best in his retirement!
---
Congratulations class of 2020!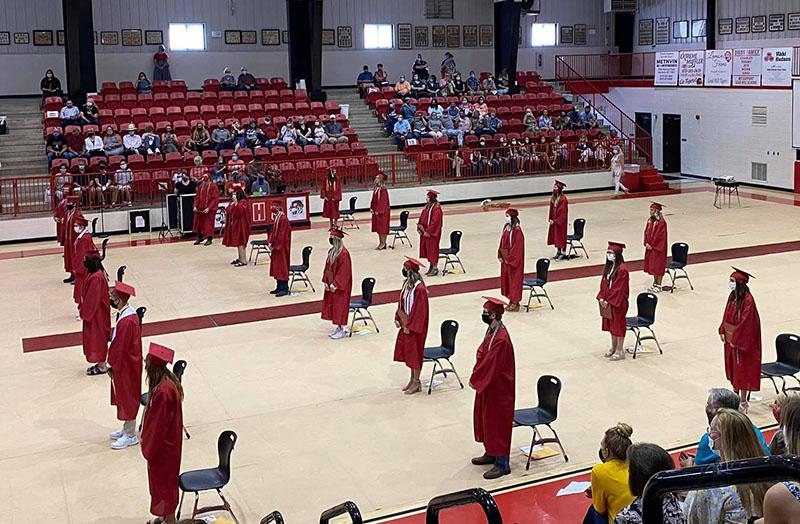 NATCO is proud of the students in our community. We can't wait to see what your future has in store!
---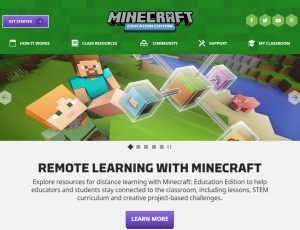 Every summer, teachers fear that students will experience some level of summer slide – the loss of knowledge gained in the previous school year. This year, the threat of summer slide is exponentially greater. With students already having been out of the traditional classroom for months in some cases, teachers and students may experience a more difficult time than usual playing catch-up in August.
Many parents who have spent the last few months in the teacher role are likely exhausted and glad to be on summer break, while others are worried about their kids' progress in the upcoming school year. For now, experts are recommending parents and students simply to their best to keep minds active over the summer months to help avoid the dreaded summer slide.
Don't get overwhelmed at the thought of trying to come up with a whole curriculum for your kiddos; we've got a list of resources for a variety of students, from the hands-on learners to the bookworms to the tech geniuses:
Read More
---
Photo Credits
Industry Expertise Photo by Julian Lozano on Unsplash
New Hobbies to Try This Summer AllTrails Screenshot from iOS App
New Hobbies to Try This Summer Airplane Photo from HobbyZone.com
Lead Hill Graduation Photo by Mindy Harmon
Resources to Stop Summer Slide Minecraft Screenshot from Minecraft Education