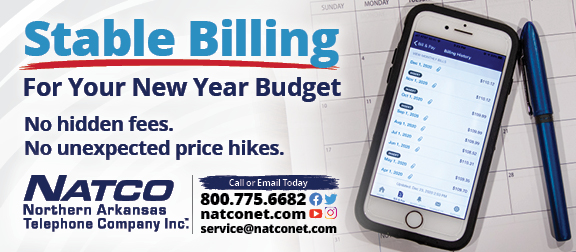 Our customers know we rarely increase our rates, unlike our competitors. We know how important it is for you to anticipate your charges and budget your reoccurring expenses, which is why we take steps to make sure your bill is stable month-to-month. You won't see unexpected price hikes or charges on your NATCO bill.
Cable TV providers continually raise rates on their services, and you may see a lot of fine print on their bills that try to justify their increases. Our charges are transparent, and you won't need a magnifying glass to read our fine print because we don't have it. One of the reasons we made the difficult choice to discontinue our television services is because the video programmers were continually raising their fees, which decreased the value of the services they were offering us as a company. We ended our contacts to avoid passing those charges onto our customers, and because we see an increasing value in over-the-top (OTT) streaming options.
Most NATCO customers have bill amounts that fluctuate within a few dollars year after year. Plus, we make efforts to ensure our billing statements are understandable. If you ever have a question about your bill, our Customer Care Team is happy to help explain charges and fees.
Use our stable billing to your advantage and sign up for SmartHub AutoPay. With AutoPay, you'll never worry about your bill being paid on time or about your bill increasing unexpectedly. It's one less thing to worry about this year.
Other SmartHub Benefits Include:
Convenient and Easy-to-Use Website & App
Access to Your Account 24/7
Receive Urgent Alerts
Report Service Issues
Paperless Billing & more
To get started, make sure you have your NATCO account number and a valid email address. You will also need two of the following: last 4 Digits of SSN or Federal Tax ID, mailing zip code, most recent bill amount, and/or the account holder's birthdate (mmdd). Set up your account or log in at payonline.natconet.com.
Take control of your budget with stable pricing and SmartHub AutoPay from NATCO.
Read More
---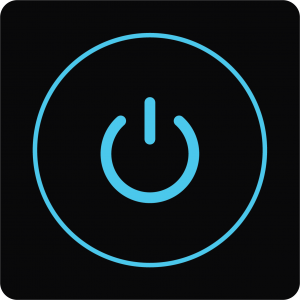 With thunderstorm season in Arkansas quickly approaching, now is the perfect time be prepared for unexpected power outages and to protect your electronics. In the event of an outage, your Internet and voice services could be affected. Further, lightning strikes and power surges can damage your equipment. Taking the following steps could keep your devices protected: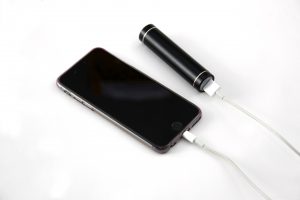 Keep mobile battery chargers charged. Set some aside specifically for power outages so that you know they are charged and ready when you need them.
Where possible, use battery backups or an uninterrupted power supply (UPS) to keep your Internet devices connected (including your modem and/or router) should a power outage occur.
When the power goes out, unplug electronics and appliances. When the power comes back on, it often surges which can damage unprotected devices.
To help guard against power surges, Internet equipment and electronics should be plugged into surge protectors. Replace surge protectors after a couple of years, especially if your home has experienced multiple power outages since they can weaken over time. Make sure not to overload the surge protector with devices that require more power than it can handle, and never "piggyback" surge protecting power strips on each other.
Internet equipment including modems and routers can be even more susceptible to power surges. Phone lines (DSL) and ethernet/CAT5 cables can carry electrical charges. These charges can zap your landline phone, modem, and/or router. If you notice your Internet is inconsistent after a power outage, this could be due to damage from a power surge.
If lighting or a power surge does strike your modem and/or router, check any devices hardwired to the equipment. Ethernet and USB cables can conduct electricity, and sometimes devices connected directly to the router can be affected by power surges or lightning strikes.
If you continue to experience service outages after power returns, restart your modem and/or router by unplugging it, waiting 60 seconds, and plugging it back in.
If you are still not able to get connected, our Internet Support Desk is open 24/7 and ready to assist you at 888.276.8059.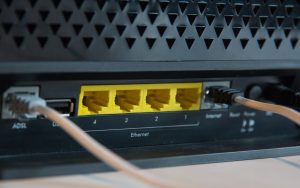 Do you lease your Internet equipment from NATCO? If so and your equipment is faulty after a power outage, we will replace your leased modem or router at no charge. You can further protect your connection this storm season with one of our TechSafe support plans. TechSafe covers inside wire maintenance and modem delivery fees. It's a great addition to leasing your Internet equipment from NATCO. For more information, visit natconet.com/techsafe or contact our Customer Care Team at 800.775.6682.
Read More
---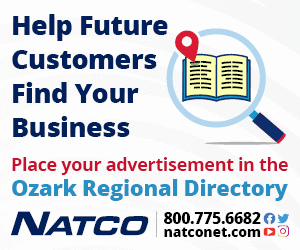 Place your advertisement in the 2021-2022 Ozarks Regional Directory (ORD).
In the age of the Internet and cell phones, you may wonder if a directory is even still relevant. In North Central Arkansas, it certainly is. While the Internet is a great tool if you know of a specific company you're looking for, the yellow pages can help you find a whole list of local businesses that offer services you need. And, perhaps surprisingly, these listings are often more accurate than online listings; digital marketing and getting to the top of a Google search can still be convoluted and technical for many businesses.
Directory publishing companies find that members of communities like ours still heavily rely on their phone books. In fact, businesses listed in the Ozark Regional Directory can generate dozens of calls per month from their enhanced advertisement.
The ORD is the region's longest running directory. NATCO has over 40 years of experience helping customers find your business. We distribute over 20,000 books across Baxter, Marion, and Boone counties and surrounding areas, and we list over 2,500 businesses and organizations in our yellow pages. It's easy to see that our book is the most comprehensive directory of local businesses published in the area – just take a look at how other books stack up against ours.
Make sure your business stands out against the rest! Ad sales for the 2021-2022 Ozark Regional Directory are happening now. Call Angela at 870.453.4949 today to verify your listing!
Read More
---
Looking for a career? Come work with us!
We're always looking for individuals with a passion for outstanding customer service, an interest in technology, and a heart for the community!
Since we were founded in 1951, our company motto has been "Watch us grow," and that includes our expanding team of local experts. As a business, NATCO is constantly advancing our communications and Internet services, striving to bring state-of-the-art technologies right here to rural north-central Arkansas.
NATCO is looking to hire team members who care about making a difference in our community by providing outstanding customer service and support for our residents and businesses. A job at NATCO brings excellent benefits, opportunities for personal growth, and opportunities for job-related education and advancements.
For more information, head over to our Careers page or email us at resumes@natconet.com.
Apply Today!
---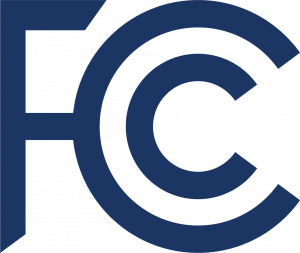 Congress has approved the Federal Communications Commission move forward with the $3.2 billion Emergency Broadband Benefit Program (EBBP). The EBBP will allocate funding to provide discounts for low-income families on their Internet service during the pandemic. From work-from-home to remote learning to telehealth to grocery shopping, the internet has been arguably one of the most important services for keeping employees, students, and families connected during the COVID-19 pandemic.
NATCO is awaiting more information on provider participation and requirements. We will provide further updates as they become available and as we are closer to offering discounted service to our customers.
The FCC will provide information as it becomes available at https://www.fcc.gov/broadbandbenefit.
Read More
---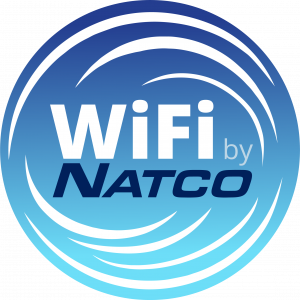 Over 75 locations in Flippin will soon have access to Internet and voice services powered by our advanced fiber optics network. We laid over 6 miles of new cabling along MC 7061 including Road Runner Lane, MC 7065, Lazy K Lane, and MC 7078. Additionally, we're finishing up another 10 miles along MC 8013 including Taffey Lane and MC 8099.
To check for fiber service along one of these routes, please call our Customer Care team at 800.775.6682 or locally at 8703453.8800. We have packages tailored to your needs, from value-based voice and Internet bundles to high-powered 1Gbps connections with corner-to-corner WiFi coverage.
We're continually working to expand our fiber network and reach some of Arkansas's most rural locations. Our investments in state-of-the-art infrastructure are part of our commitment to improving the overall health of our communities, including providing connections to economic, telehealth, and educational opportunities.
Our construction crew are hard at work as we continue to bring you the latest communications technologies. With a strong start to 2021, we're excited to announce more fiber expansion projects in the months ahead. Stay tuned!
Read More
---