Tell your friends about us! For each friend who signs up for new services, you both will earn a $25 bill credit. Refer as many friends as you want; there are no limits on referrals!
---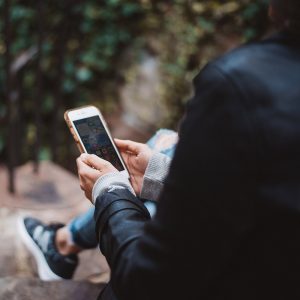 After a year like 2020, we know you're ready to get out and get exploring (safely). Planning to spend some time outside? Looking for something fun or new to do with your kids or grandkids? From roadtrips to staycations, we've got some apps that might make your summer a little easier, a little safer, and a little more exciting.
Accuweather (Free on iOS and Android)
First things first for planning some time outside – you need to make sure the weather conditions will be in your favor. Accuweather is a highly trusted weather app that is handy for showing hour-by-hour weather, pollen counts, UV Index, radar, and more. When you're in a state where the weather is constantly changing (#Arkansas), a do-it-all weather app is an important reference tool.
When you're outside in the summer sun, you want to make sure you're keeping your skin protected from harsh UV rays. The UV Index app is extra handy and can be used for work and pleasure. The app gives details on the day's predicted UV index down to the hour. Watch for when UV rays are at their highest and plan your day accordingly for reapplying sunscreen, hydrating, and taking a break from the sun and heat when the rays are strongest.
PackPoint (Free on iOS and Android)
Whether you're a Type A planner or a Type B go-with-the-flow vacationer, packing for a trip can be a stressful part of the vacation prep. With the PackPoint app, plug in your trip location, length of stay, and planned activities, and it will create a detailed packing list for you. You'll never forget your toothbrush again.
GasBuddy (Free on iOS and Android)
Looking to do some road tripping? Use GasBuddy to find the best gas prices in your area. With Location Services enabled, the app will show you the closest gas station on your route, as well as the best gas stations in your areas. Plus, use it to earn points and save on your next fill up.
AllTrails (Free on iOS and Android)
AllTrails is the go-to app for walkers, hikers, bikers, and runners. In the app, you can search for and filter trails by difficulty level, length, location, or activity. You can sort by attraction including caves, waterfalls, bike trails, handicap-accessible, or dog-friendly. They boast over 200,000 trails and include reviews from other hikers. With an upgrade to AllTrails Pro, the Lifeline feature puts safety first. You can share your hikes with a friend or family member, and they'll be alerted when you start and end a hike, ensuring you get off of every trail safety.
PictureThis (Free on iOS and Android)
The PictureThis app is a handy tool for identifying plants. Simply open the app and snap a picture of the unknown plant. The app will display a list of possible matches with information about each result. It can help you identify plants poisonous to people or animals, or how to care for new plants in your garden. Use this app for a fun afternoon scavenger hunt with kids or to make sure the weeds growing in your garden won't give you an itchy rash.
Geocaching
We've talked about Geocaching a few times before in previous issues and on our Facebook page. Basically, Geocaching is the world's largest treasure hunt, and we have Geocaching locations all over our area! Learn more here. This is a great activity to get the kiddos out of the house and onto finding new caches.
SkyView Lite (Free on iOS and Android)
One of the great things about living where we do is that you can see the stars from almost anywhere in the area on a clear night. Use the SkyView Lite app to help you identify major starts and constellations in your area by simply pointing your camera to the sky. Get a can of bug spray and a blanket and head out to the yard for an evening. The best part? The app doesn't require an internet or GPS connection! If you're looking for a clearer view of the sky or some place that's a little darker, head to our very own Buffalo National River. In 2019, the Buffalo National Park was a designated International Dark Sky Park by the International Dark Sky Association. The Park has adapted outdoor lighting technologies and practices to reduce light pollution and protect the dark skies in the area. What better place to stargaze?
Here's to a fun and safe Ozark summer!
Read More
---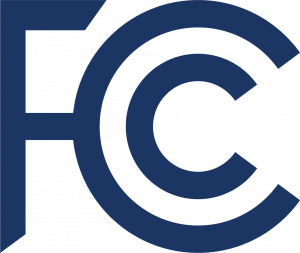 In February 2021, the FCC announced $3.2 billion in funding for the Emergency Broadband Benefit Program. The EBBP will provide temporary discounts for eligible customers on their broadband services.
NATCO is pleased to announce that we have been approved to offer the EBBP discount to eligible customers on select services. Customers in our service area would be eligible to receive a temporary discount up to $50 off their Internet services. Eligibility requirements are set by the FCC, and approval is determined by their application process. Discounts are provided by the EBBP, not NATCO, and will remain in place as long as the FCC determines.
To see if you are eligible for the EBBP funding, please contact our Customer Care Team at 800.775.6682 or visit www.fcc.gov/broadbandbenefit.
Read More
---
Looking for a career? Come work with us!
We're always looking for individuals with a passion for outstanding customer service, an interest in technology, and a heart for the community!
Since we were founded in 1951, our company motto has been "Watch us grow," and that includes our expanding team of local experts. As a business, NATCO is constantly advancing our communications and Internet services, striving to bring state-of-the-art technologies right here to rural north-central Arkansas.
NATCO is looking to hire team members who care about making a difference in our community by providing outstanding customer service and support for our residents and businesses. A job at NATCO brings excellent benefits, opportunities for personal growth, and opportunities for job-related education and advancements.
For more information, head over to our Careers page or email us at resumes@natconet.com.
Apply Today!
---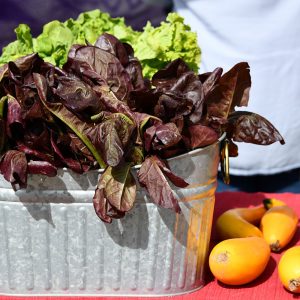 Area residents love the annual farmers markets held all around our little spot in the Ozarks. Here's a list of locations and opening dates of markets in the surrounding area:
The Lead Hill Farmers Market will be held on Saturdays from 9am until 12pm. They will open starting May 29th and run through October 9th at the Lead Hill City Park by the rodeo arena.
The Diamond City Farmer's Market is held on Thursdays during the community's weekly luncheon from 11am until 1pm at the Diamond City Community Center. During the community luncheon, Veterans eat free, and regular lunch plates are $3.00.
Mountain Home Farmer's Market on the square opened the first Saturday in May and will run until September on the Saturday following Labor Day. They operate on Wednesdays and Saturdays from 7am until 1pm.
Central Ozark's Farmers and Artisan's Market in downtown Harrison is open Wednesdays and Saturdays from 7am until 12pm.
Flippin Farmer's Market will be open every Friday at Hickey Park from 2pm until 6pm. They will run from May 21, 2021 through October 1, 2021.
Read More
---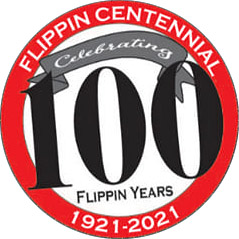 This year, the city of Flippin is celebrating its centennial birthday with community events and festivities all year long. In the first quarter, Main Street was honorarily renamed to Forrest L. Wood Drive to honor a man who helped build the city. Mrs. Nina Wood was also presented with a key to the city. In April, area residents participated in the 100th Anniversary 5K. Events for May included a city-wide yard sale and a city-wide spring cleanup.
In June, the city hosted free movies in Hickey Park following summer baseball games on. The city also hosted the Flippin Air Expo and Static Display at the Marion County Regional Airport on June 12th, and the EAA Young Eagles Program provided free airplane rides for children ages 8-17. In July, the annual Flippin Fire Department Fireworks Festival was a great success
For updates and upcoming events, visit Flippin's 100th Year Celebration page on Facebook.
Read More
---
NATCO would like to congratulate two longtime employees, Teresa Garner and Sharon Szuba, on their recent retirements.
Teresa joined NATCO in February 1999 as a Bookkeeper. In her tenure with the Accounting Department, she worked to maintain records of financial transactions and billing records. She worked diligently to ensure we were following necessary accounting practices and laws governing telephone utility accounting.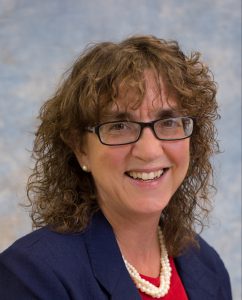 Sharon started with us in 2009 and was well known to many NATCO customers. As the Business Development Coordinator, she worked to ensure solutions for our businesses and organizations. She was diligent in making sure our customers had the NATCO services fit for their needs. Her accounts were notified of her retirement, and anyone who may have questions moving forward can reach our Customer Care team at 870.453.8800.
We want to thank both Teresa and Sharon for their dedication and service to our company, customers, and communities. Congratulations, and enjoy your retirements!
Read More
---