Tell your friends about us! For each friend who signs up for new services, you both will earn a $25 bill credit. Refer as many friends as you want; there are no limits on referrals!
---
This year, NATCO is celebrating 70 years of business. Since 1951, we have worked diligently to provide the best telephone and Internet services to connect our communities. We've seen a lot in our time, so we're looking back on 70 years of telecommunications technology and advancements: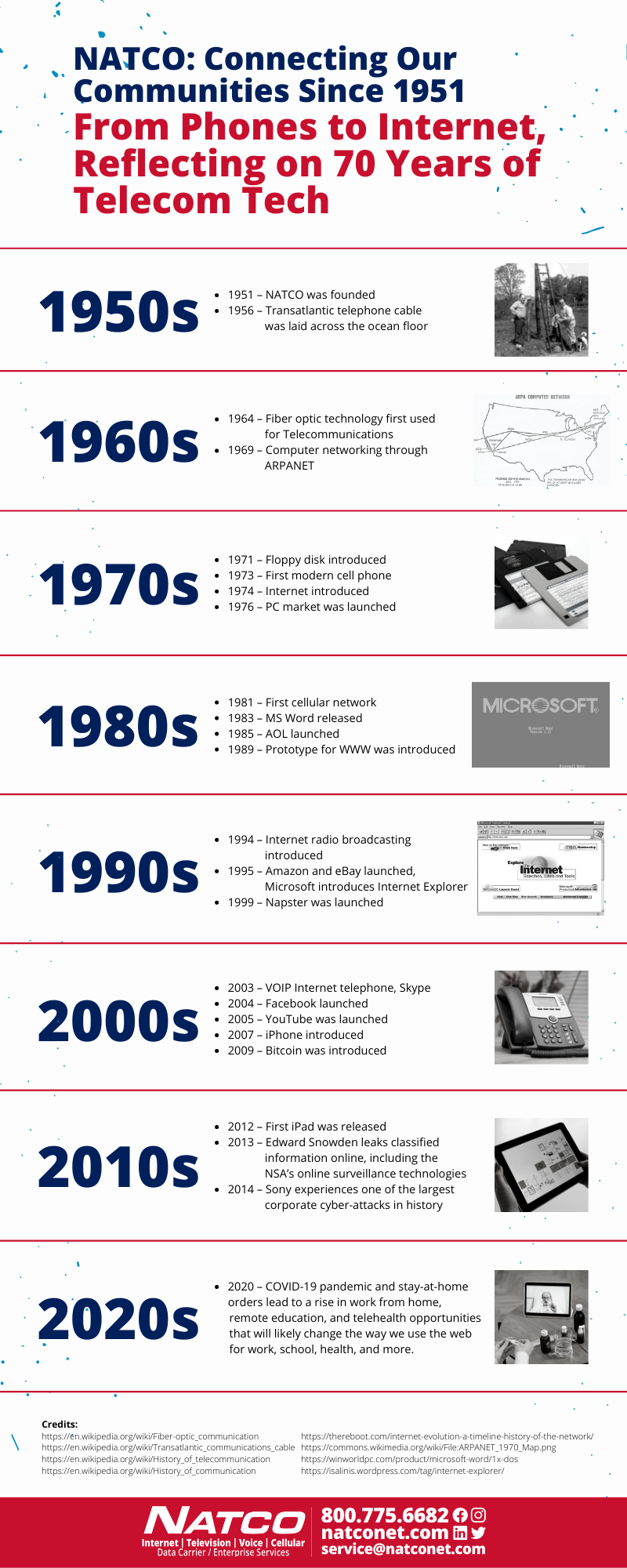 Over the years, technology has changed drastically and often in ways we couldn't anticipate. We're grateful to be part of helping our communities stay connected to each other and to the world.
Read More
---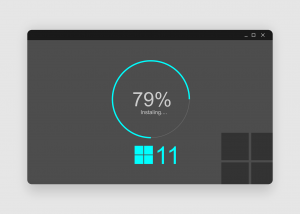 In early October, Microsoft announced the release of the latest iteration of their operating system (OS), Windows 11. The update includes some new features and functionalities that Windows users may find worth the wait – check out this article from CNET for more details.
The update is currently being rolled out on an intermittent release schedule, so if you want to update but don't have the option yet, be patient! If you don't want to update just yet, don't stress. Windows 10 will receive full support and security updates from Microsoft until 2025. If you update and don't like it, you only have 10 days to roll back the update with your settings and files before you would have to do a fresh install of Windows 10.
Before you dive into the update, follow these steps to make sure your data is secured and that your device is ready to go (heads up – these steps are great to use for any update, not just Windows 11):
Backup your device!
Hopefully, you're already backing up your data to an external hard drive and/or a cloud storage option. Backups can be a lifesaver if you lose your device, but you especially want to back up your device before you upgrade it to the latest system update. If something goes wrong during the install process, you'll be glad to have your data safe if you need to wipe the device to start over.
Check to see if the device is capable of the update.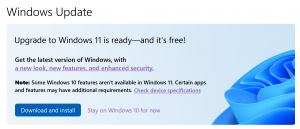 Not all devices will be able to take the update. For Windows 11, make sure to check their website for the system and hardware requirements. For any other devices, make sure to check the developer's website for support requirements before beginning the update.
Make sure your programs and peripherals will run on the updated OS.
Peripherals are the external devices you may have connected to your computer, including keyboard, mouse, speakers, etc. Make sure those devices will work with the new OS before proceeding.
Update OS
It's time to update the OS! The update will start by downloading the files for the upgrade, then will proceed to install them. This may take a while, and for larger updates like with Windows 11, it may take a lot of your bandwidth to download the system. You may find that the update causes less interference if you begin the download before you go to bed.
Update programs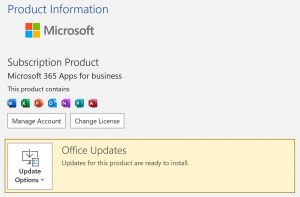 Some programs may work without issue on the new OS, and others may have new functionalities available that take advantage of features on the new system. After installing the update, check to see if your most-used programs need to update (Microsoft Office, Java, email clients, etc).
Backup again
Now that you've updated to the latest OS and software, create a new backup of your device. Make sure you don't overwrite your initial backup. This new backup will be a snapshot of your computer at its fresh install of the new OS and could save you headaches and heartaches later if you lose your data and don't want to go through the update process again after your initial backup.
Watch for system updates.
If you chose to update early, keep a close eye out for updates to the OS. In the early days of a new operating system, bugs are inevitable to be found and fixed as more and more users are on the system. You will want to install these updates to apply security patches and smooth out any potential issues.
Have fun and good luck!
Read More
---
Looking for a career? Come work with us!
We're always looking for individuals with a passion for outstanding customer service, an interest in technology, and a heart for the community!
Since we were founded in 1951, our company motto has been "Watch us grow," and that includes our expanding team of local experts. As a business, NATCO is constantly advancing our communications and Internet services, striving to bring state-of-the-art technologies right here to rural north-central Arkansas.
NATCO is looking to hire team members who care about making a difference in our community by providing outstanding customer service and support for our residents and businesses. A job at NATCO brings excellent benefits, opportunities for personal growth, and opportunities for job-related education and advancements.
For more information, head over to our Careers page or email us at resumes@natconet.com.
Apply Today!
---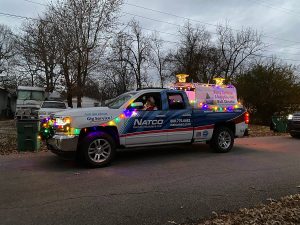 NATCO was excited to take part in the Bull Shoals and Flippin Christmas Parades!
The Bull Shoals 2021 Light Up the Night parade was held Saturday, December 4th. We decked out a NATCO truck with colorful lights and had a blast tossing candy to our friends in Bull Shoals.
Flippin's 2021 Holi-Dazzle parade was held on Saturday, December 11th. The theme was Flippin Through 100 Years, celebrating their centennial anniversary. Those 100 years means this small town has seen 100 Christmases. NATCO honored each of those Christmases by placing 100 trees on our float in a timeline. The Flippin Chamber of Commerce awarded our 100 Trees for 100 Years of Flippin float with second place!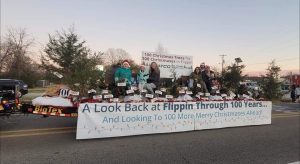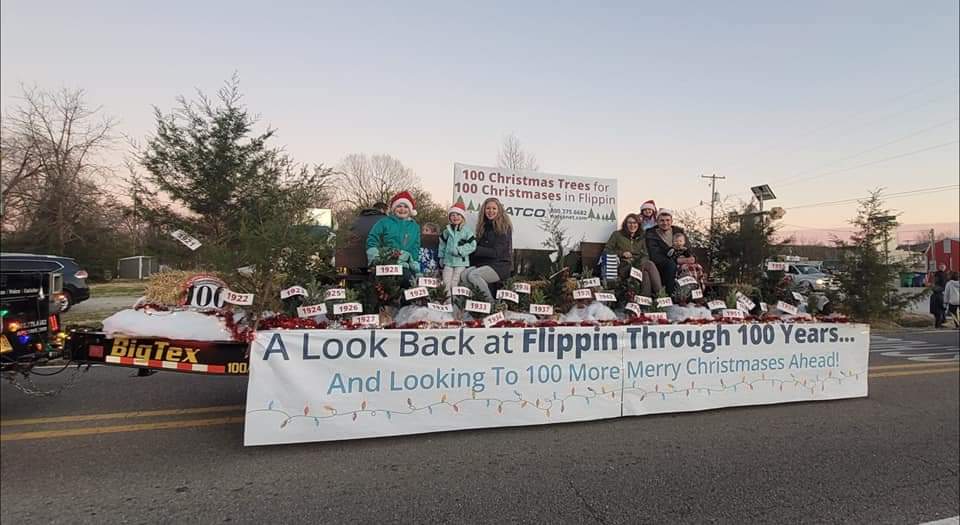 During the Flippin Holi-Dazzle parade, we also hosted a Parade of Prizes celebrating our community of local businesses and incredible neighbors in Flippin. The giveaway featured gift certificates and items from Flippin businesses and artisans. Congratulations to all of our gift winners!
Read More
---