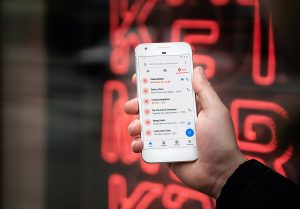 "Hi, we've been trying to reach you about your car's extended warranty…"
We've all had this call at least once…this week. There's no denying that spam calls are on the rise. These days, robocalls can be more common than telemarketing and door-to-door salesmen knocking at your door. And it's no surprise – scam callers made a profit of over $29 billion from Americans last year, according to the National Consumer Law Center. They're making money, and they're not going to stop until they're forced to.
It's important to know the distinction between telemarking and spammy robocalls. According to the Federal Trade Commission (FTC) Telemarketing Sales Rule (TSR), telemarketing is "a plan, program, or campaign . . . to induce the purchase of goods or services or a charitable contribution" via a telephone call. While annoying, telemarketing is a legal business venture when operated within the confines of the TSR and telemarketing laws, which are set forth by state and government agencies like the FTC. If a consumer doesn't want to receive legal telemarketing calls, they simply need to add their information to the Do Not Call Registry.

Sadly though, not everyone follows the rules, and robocallers and spammers don't care about the Do Not Call Registry. That's why you're still receiving robocalls (and robotexts) even after adding your phone number to the list. Robocalls are the calls you receive where an automated voice answers instead of a person, and many (but not all) of these calls are scams. Robocall and robotext campaigns often use computers to call or text down an entire list of phone numbers automatically, whether the phone numbers are legitimate or not.
There is good news ahead. The Federal Communications Commission (FCC) is pushing back against spammy communications. Aside from trying to help educate consumers about unwanted robocalls and texts, they're also working to pass legislation and fines for offenders.
The FCC is also working with service providers to block these calls.
So, what do you need to do as a consumer? The FCC makes the following recommendations to combat robocalls and texts:
Don't answer calls from unknown numbers. Let them go to voicemail.
If the caller claims to be from a legitimate company or organization, hang up and call them back using a valid number found on their website or on your latest bill if you do business with them.
If you answer and the caller (often a recording) asks you to press a button to stop receiving calls, or asks you to say "yes" in response to a question, just hang up. Scammers often use these tricks to identify, and then target, live respondents, or to use your "yes" to apply unauthorized charges on your bill.
Be Aware: Caller ID showing a "local" number no longer means it is necessarily a local caller.
If you answer and the caller asks for payment using a gift card, it's likely a scam. Legitimate organizations like law enforcement will not ask for payment with a gift card.
If you receive a scam call, file a complaint with the FCC Consumer Complaint Center by selecting the "phone" option and selecting "unwanted calls." The data we collect helps us track trends and supports our enforcement investigations.
If you have lost money because of a scam call, contact your local law enforcement agency for assistance.
Consider registering your telephone numbers in the National Do Not Call Registry. Lawful telemarketers use this list to avoid calling consumers on the list.
For more information and resources from the FCC, please visit the following sites:
https://www.fcc.gov/call-blocking
https://www.fcc.gov/spoofed-robocalls
https://www.fcc.gov/consumers/guides/stop-unwanted-robocalls-and-texts
https://www.fcc.gov/document/fcc-warns-consumers-rising-threat-scam-robotexts
Read More
---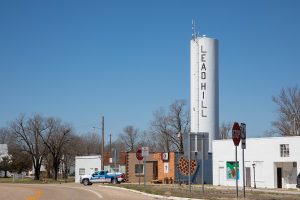 Though the world seems to be moving on from the COVID-19 pandemic, many industries are still seeing its effects. Supply chain shortages are slowing down or putting projects on hold across all industries, and broadband is no different.
Many of our Fiber-to-the-Home (FTTH) builds are being delayed due to shortages in contract labor and in equipment including fiber cabling and networking equipment. We know our customers are eagerly awaiting the faster speeds and reliability FTTH provides, and we're grateful for your patience and understanding as we work through these delays.
We are excited to finally be installing FTTH services to our Lead Hill customers. This build was accomplished with funding through the Arkansas Rural Connect grant program.
This project connects over 600 Lead Hill and South Lead Hill addresses to our advanced FTTH network. These customers will now be able to work and learn from home, expanding the career and educational opportunities traditionally not widely available in rural areas. They will also have access to telehealth services, a benefit for everyone from parents with sick children to elderly patients who would otherwise have to drive an hour or more to medical offices. Plus, FTTH brings access to endless entertainment options from online gaming to television streaming, allowing residents to cut the cord and save money on their dish or cable television services.
We are currently fulfilling existing orders and scheduling installs. To place your order, or to inquire about fiber services available to you, call our Customer Care Team today at 800.775.6682.
Read More
---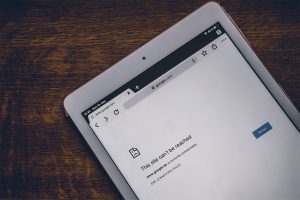 No one is happy when utilities go out. When the power goes out, we're inconvenienced but make it work. When the Internet or phones goes out though, it can often bring life to a standstill. On the back end, outages send utility companies into crisis mode.
Troubleshooting begins with pinpointing where the outage is occurring – is it a physical outage, like a fiber cut? Is it a software or network glitch? Is it originating from our equipment or outside our network? When we have answers to these questions, we can then begin to figure out exactly what is causing the outage and start the process of restoring services.
After we've determined that we have an outage, we work with our communications team to get notices posted to our social media accounts, website, and SmartHub app. If you are not already following NATCO on Facebook and Twitter, make sure to do so. In the case of smaller outages that only affect a small area or one neighborhood, we send out notifications through our SmartHub system via email, text, and push notification on mobile devices.

To sign up for SmartHub, notifications, log in to your account, click Notifications, then Manage Contacts. Verify your correct contact information and add a phone number to enroll in text notifications. Then, click Manage Notifications and turn on notifications for the alerts you wish to receive.

To turn on push notifications on your mobile device with the SmartHub app, enable notifications for the SmartHub app in the Settings area of your mobile device.
Following an outage when services are restored, your equipment will try to reconnect. Sometimes, it will need rebooted to bring it back online. This is as simple as unplugging the modem and/or router, waiting 30 seconds, and then plugging it back in. Your Internet should be restored after a few minutes when the equipment reboots.
If you are still experiencing service interruptions after unplugging the equipment, please call our Internet Help Desk at 888.276.8059. Our technicians will be ready to assist you. Please do not reset the equipment without instructions from our technicians; this could cause the settings to be cleared, which takes more time to restore.
Most outages come from outside of our network, meaning they are caused by third parties. These could include outage due to weather like wind or heavy ice on aerial lines, or line cuts made by unauthorized digging. These kinds of outages can take time and resources to repair and can sometimes even be a safety hazard for technicians. (Line cuts from unauthorized digging can also incur hefty fines for the digger!)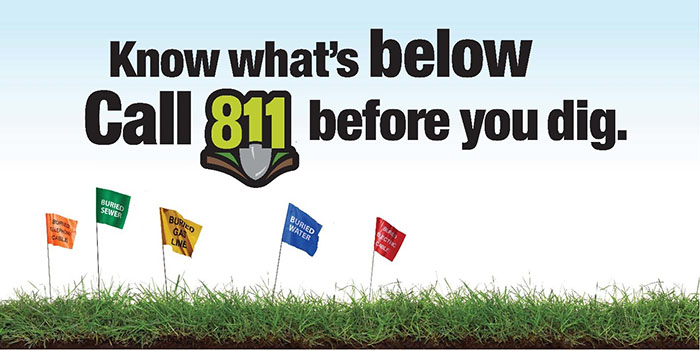 Sometimes, outages will come from an upstream provider, which affects an entire geographic area including customers outside of NATCO's network. In those cases, we work very closely with those parties to monitor our networks and provide data to help them troubleshoot. We take calculated measures to ensure redundancy on our networks, meaning that we have fallbacks for network traffic if an outage occurs internally or externally. These redundancies help make certain our customers maintain access to their services even in the midst of crises elsewhere.
As we continue to improve and update our services, we want to remind you that our weekly maintenance window is scheduled each Wednesday from 12:00 AM until 5:00 AM. Temporary outages may occur during this time, but we will always notify our customers of impacting downtime before planned outages.
While we reserve this time to perform equipment and network upgrades, it is our goal to keep all services functioning as normal. We thank you for choosing us as your service provider and if you have any questions or concerns, please feel free to call us at 1.800.775.6682 or locally at 870.453.8800.
Read More
---
Looking for a career? Come work with us!
We're always looking for individuals with a passion for outstanding customer service, an interest in technology, and a heart for the community!
Since we were founded in 1951, our company motto has been "Watch us grow," and that includes our expanding team of local experts. As a business, NATCO is constantly advancing our communications and Internet services, striving to bring state-of-the-art technologies right here to rural north-central Arkansas.
NATCO is looking to hire team members who care about making a difference in our community by providing outstanding customer service and support for our residents and businesses. A job at NATCO brings excellent benefits, opportunities for personal growth, and opportunities for job-related education and advancements.
For more information, head over to our Careers page or email us at resumes@natconet.com.
Apply Today!
---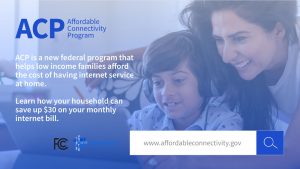 We are working to help build awareness about the Affordable Connectivity Program, a Federal Communications Commission (FCC) program. The new long-term benefit will help to lower the cost of broadband service for eligible households struggling to afford internet service.
NATCO's participation in the $14 billion Affordable Connectivity Program provides a discount of up to a $30 per month toward broadband service for eligible households. The ACP discount can be combined with the FCC's Lifeline discount for a total of up to $39.25 off any of NATCO's broadband services.
A household is eligible if one member of the household meets at least one of the criteria below:
Has an income that is at or below 200% of the Federal Poverty Guidelines;
Participates in certain assistance programs, such as SNAP, Medicaid, Federal Public Housing Assistance, SSI, WIC, or Lifeline;
Participates in one of several Tribal specific programs, such as Bureau of Indian Affairs General Assistance, Tribal Head Start (only households meeting the relevant income qualifying standard) Tribal TANF, or Food Distribution Program on Indian Reservations;
Is approved to receive benefits under the free and reduced-price school lunch program or the school breakfast program, including through the USDA Community Eligibility Provision;
Received a Federal Pell Grant during the current award year; or
Meets the eligibility criteria for a participating broadband provider's existing low-income program.
Flippin Public Schools, one of the four districts in NATCO's service area, participates in the USDA community Eligibility Provision, which provides free school breakfast and lunch to all students. Any student enrolled in Flippin Public Schools qualifies their household for the $30 ACP benefit.
Affordable Connectivity Program enrollment opened on December 31, 2021. Eligible households can enroll by first going to ACPBenefit.org to submit an online application or print a mail-in application, and then by contacting NATCO and selecting a plan. Additional information about the Emergency Broadband Benefit is available at www.fcc.gov/ACP, or by calling 877-384-2575 between 9 a.m. and 9 p.m. ET any day of the week.
Read More
---