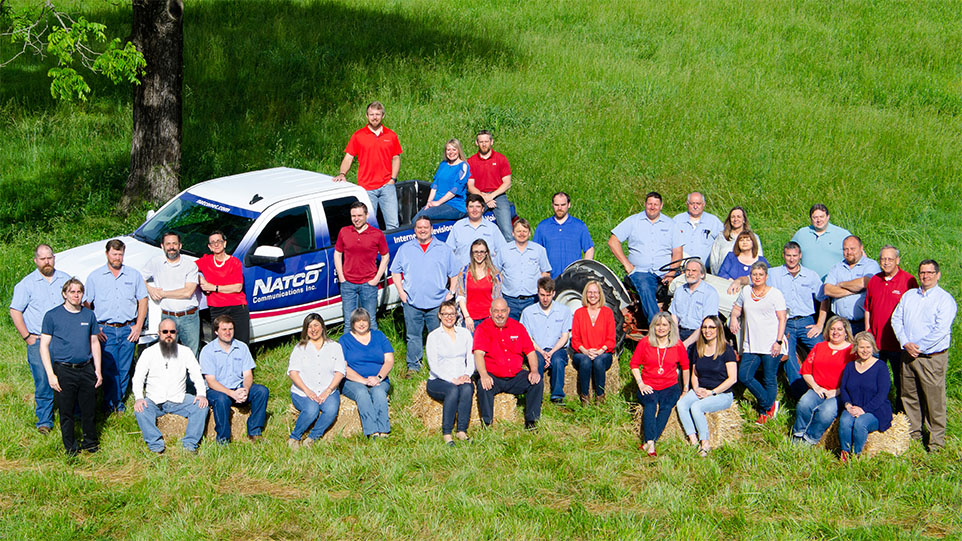 Hi. Welcome to On the LiNK! This is our new newsletter.
Within On the LiNK, which you'll receive every other month, we hope to put something in your inbox that makes you smile.
We aim to be your technology expert; your local resource for all things tech, and we plan to meet some of your tech needs through our new newsletter. We hope to break down the sometimes complicated and convoluted news that hits the technology and telecommunications industries, as well as provide cool tips and tricks to enhance your connected world.
We want to introduce our employees, a talented and dedicated group of people who strive to bring you the best local support. We're a company of your friends and neighbors; our employees live and work in the South Shore region of Bull Shoals Lake. We know the joys and hardships of living in the rural Ozarks. We'll be providing interesting content and updates about our community, along with tips and information for daily life provided by our employees.
We also want to know what you'd like to see from us. If you have any suggestions for content or would like to see us break down a technology concept that you aren't quite connecting with, please let us know.
We hope you'll enjoy a fresh insight into the technology and telecommunications industries, as well as interesting articles, tips, and information from our employees, your friends and neighbors who live here and work here in the beautiful South Shore of Bull Shoals Lake.
We'll also do some fun giveaways, from quirky gifts to useful tools and technology. So, stick with us and get ready for some fun On the LiNK!
Read More
---
Summer break is upon us, and the weather looks promising for time spent outdoors. Headed off for a week away with the kids? Enjoying a staycation here in the Ozarks? Our NATCO moms have a few tips to help you survive enjoy the summer with the kids!
Packing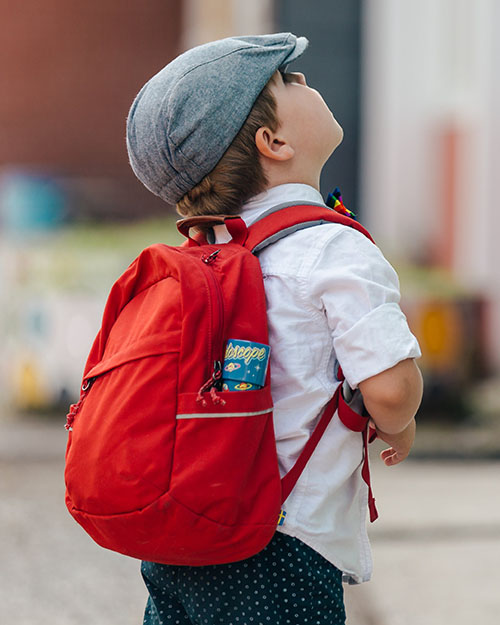 "When I am packing for trips with kids, one of the things I look for is the easiest way to get the kids to carry as much of their own stuff as possible.  #praisehands
The key to this is letting them have their own bag/luggage.  This worked well when the kiddos were younger and works well now that they are older. Give each kiddo a note (on super cute Boston Terrier paper) with what they need to pack for the trip.  After reviewing what they've selected, I have them pack their stuff in their own bag.  Throughout the duration of the trip, it is up to each kid to keep up with their bag, whether that be loading it in the car or unpacking it when we get to our destination.  It is less work for Mama and teaches the kiddos responsibility." –Monica, Facilities Design Specialist and mom of 2
Flying with little ones
"Keep the pacifier on a tether and bring a spare. When things drop on the airplane floor, they are often VERY difficult to retrieve. Keep snacks handy and pop out a few surprises from the Dollar Tree when needed. Keep the baby wipes handy – these are great for all sorts of incidentals on the plane!" –Danielle, Senior Executive Assistant and mom of 3
Tech-related fun
"Geocaching is an inexpensive and great way to get the kids out exploring the area and use technology to do so. Basically, it's a treasure hunt to find caches that people and organizations have placed around an area. It's a game that's played worldwide, and it's free to participate! To get started, you just need your smartphone, a car, and comfy shoes. The official Geocaching app contains locations and tips for finding caches nearest you, and we have tons right here in the Ozarks. Before you start, just make sure to check out the official Geocaching guide for tips and info about geocaching etiquette." –Kayla, Computer Specialist and mom of 1
Survive a road trip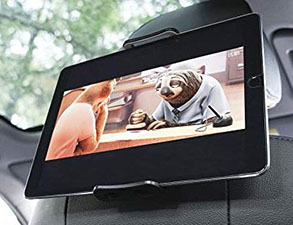 "This tablet holder on Amazon is a lifesaver! It gives me control of what they're watching on the tablets, and I'm not worried about my little ones dropping the tablet in the floor where I can't reach it from the front seat." –Jessica, Accounting Assistant and mom of 3
"Hit the Dollar Tree for cheap goodies to reward the kids when they're good on a road trip. I get one toy for every hour of the road trip, and for every hour they are good, they get to unwrap one present. The toy or snack keeps them entertained for an hour until it's time for the next goodie." –Lisa, Business Analyst and mom of 2
Go-to day trip destination
"We have gone to Jasper for a day trip. There are a lot of cool hiking trails.  We have found a couple of waterfalls there as well, and it is fun to see the elk!" –Misty, Customer Care Rep and mom of 2
Read More
---

We're excited to announce our Great American Giveaway! Throughout the month of July, we'll be giving away prizes to say thank you to our customers, friends, and neighbors for your business and support.
Stop by our office and watch our Facebook and Instagram pages for opportunities to enter to win one of our weekly prizes - a JBL Flip 4 Speaker, a Yeti Hopper cooler, an Amazon 4K FireTV Stick, and an Inflatable Island! It all leads up to our GRAND PRIZE drawing on July 31st - a Traeger Pro Series 575 Pellet Grill with WiFIRE Technology! By entering, you agree to contest rules located at  natconet.com/july2019.
---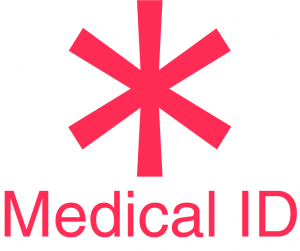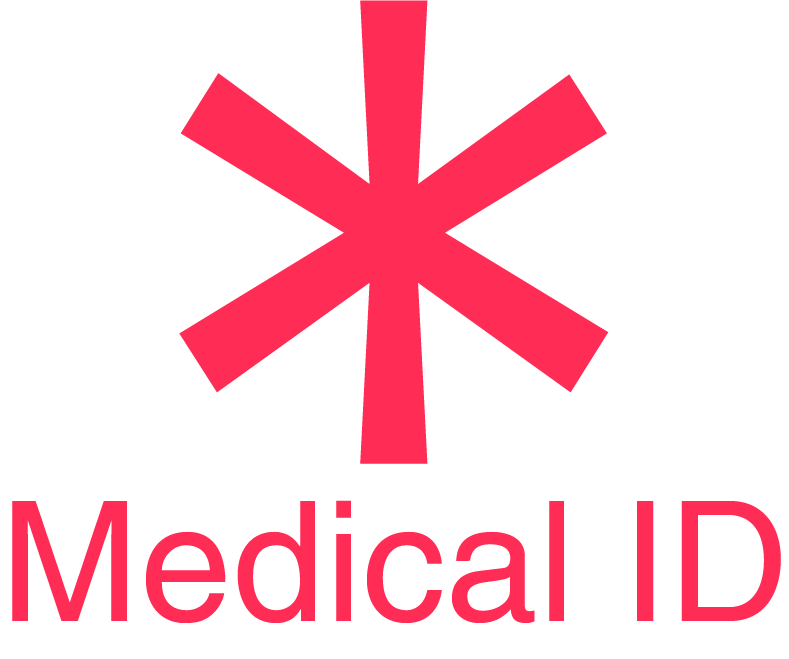 Arguably, one of the most important features on an iPhone is the Medical ID tool. Found in the native Health app, Medical ID allows for first responders to access your vital health information, including blood type, allergies, and medications. Perhaps more importantly, it contains your emergency contact information. We're here to help you set up your Medical ID and show you how to access it from the lock screen.
Android users: Because Android phone manufacturers have access to the operating system, not all phone models will have the same settings or features. To see if you have access to a similar tool, search your phone manufacturer's guide for information about emergency features available to you. You can also check the app store to third-party apps that offer great emergency tools.
---
Looking for a career?
We're always looking for individuals with a passion for outstanding customer service, an interest in technology, and a heart for the community!
Flippin Firework Festival
Come out to the Flippin Fireworks Festival on July 3rd at Hickey Park!
NATCO will be providing free WiFi for the event all day. Stop by our booth and tour our Smart Home Demo, take a picture in our photo booth, and grab a few goodies! Plus, enter to win one of our Great American Giveaway prizes! We'll see you there!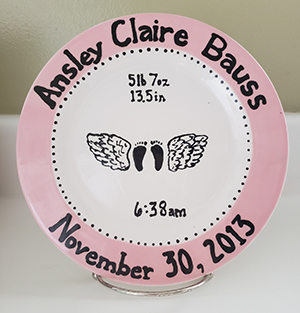 To Mikey Bauss, a lifelong resident of Marion County and Bookkeeper at NATCO Communications, there's one piece of china in his home that's finer than any he'll ever see. "That plate is one of the first things that I would try to save if our house ever caught fire," says Mikey. "These plates can never fill our loss. But it will always remind us of the very short, but beautiful time we had with our daughter Ansley Claire."
Mikey is referring to his keepsake plate from Mamie's Poppy Plates, "a donation supported non-profit whose mission is to provide tangible mementos to families who suffer stillbirth or infant death." According to the organization's website, "Our keepsake plates, given to affected families at no charge, are customized with the baby's footprints, name and birth information. Mamie's Poppy Plates exist not to fill the impossible void of loss but to serve as a timeless reminder of their baby's brief yet profound life."
Mikey and Ashley Bauss have been part of the Mamie's family for several years. "Ashley, myself, and our friends and family have been contributing to Mamie's Poppy Plates since we lost our first baby girl 5 months into the pregnancy in 2013." Ashley delivered their daughter Ansley Claire at UAMS on November 30, 2013. Ansley was diagnosed with a genetic condition called Turner's Syndrome. "Needless to say," says Mikey, "that was a rough day. Once we learned about Mamie's and what they were doing to help us as total strangers, we knew we needed to be involved."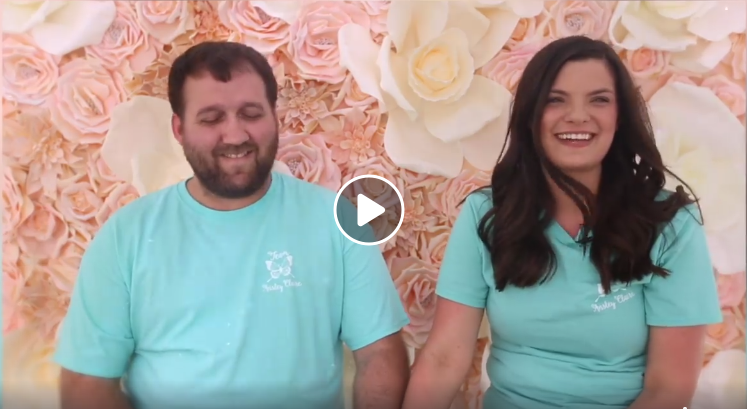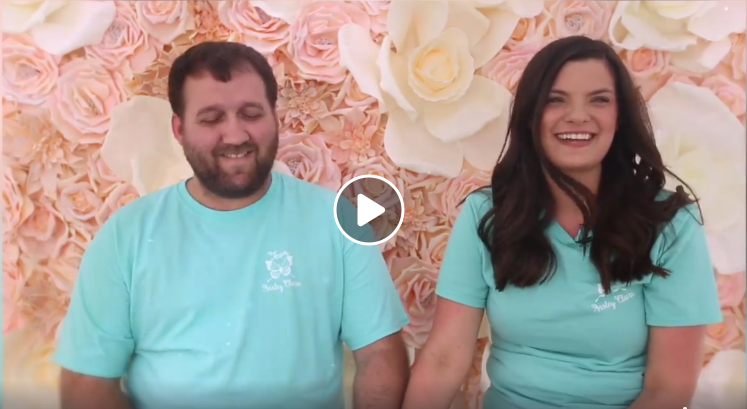 Mamie's Poppy Plates works with 67 hospitals in Arkansas and 16 other states, and those numbers are growing rapidly. Mikey adds, "Since we started contributing, we have made it our yearly goal to raise enough funds to cover all plates that are distributed to families who went through still born pregnancies and infant loss at the North Arkansas Regional Medical Center in Harrison." Plates given to families who deliver at NARMC have Ansley's name painted on the back side.
Throughout their years of work with Mamie's, the Bauss family has raised $2,000-$3,000 through local fundraising efforts and participation in Mamie's annual fundraising event, Mamie's Poppy Party, which takes place each May at War Memorial Station in Little Rock. "Last year when we got home from the race, there was a thank you card in our mailbox from a family that had lost their baby and received one of these plates. That's when it really hit us as to how the organization, along with donors and families like us, are really helping people who have experienced the same thing."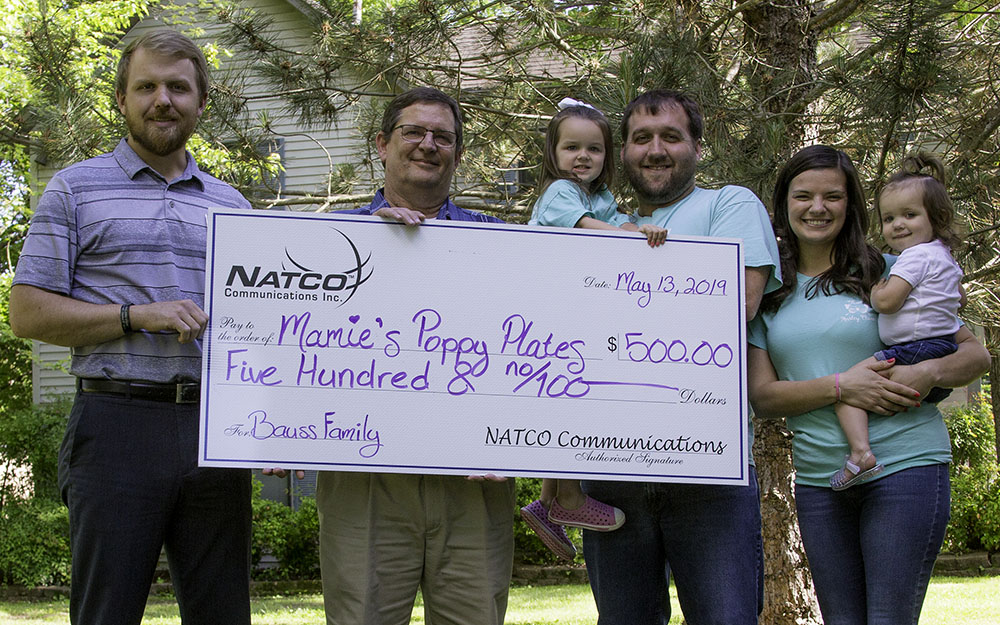 Several times a year, NATCO employees are invited to wear blue jeans during a month of fundraising. Employees are asked to submit causes that they are involved in or care about deeply. In the past, we have raised money for different organizations including The CALL of Marion County, the Susan G. Komen Foundation and Bridge Bash. Mikey, who has been a member of the NATCO team since 2014, came forward with one very close to his heart, and we were compelled to support Mamie's Poppy Plates. His story is one that many of us have dealt with or have watched someone close to us experience.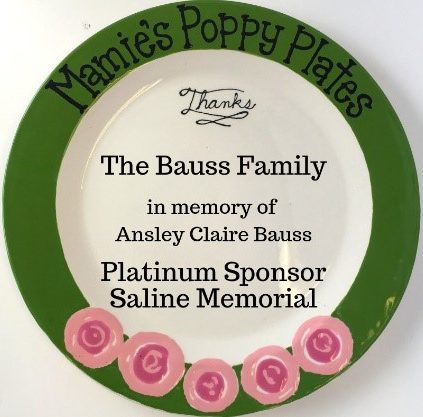 Throughout the month of March this year, employees raised a total of $500 during Jeans for a Cause for Mamie's Poppy Plates. With that amount, we were able to fund another Arkansas hospital on behalf of the Bauss family in Ansley Claire's name. As of this May, Saline Memorial Hospital in Benton is now fully funded for a year. Families affected by stillbirth and infant loss this year at Saline Memorial will receive a Mamie's Poppy Plate to hopefully help provide a small measure of healing in their grief.
We are so thankful to Mikey and Ashley for sharing their very personal story, their experience since then, and Mamie's Poppy Plates' mission with all of us at NATCO.  Mikey affirms, "Mamie's Poppy Plates helps a lot with this healing process.  I'm sure some people may look at it as just a plate, but it helps keep a piece of them with you that you will never get to have after they pass.  Working with them has helped the healing process a lot as well, because you realize how many people are actually affected by this."
To learn more about Mamie's Poppy Plates, their mission, the hospitals they serve, and how to order a plate, please visit their website.
Read More
---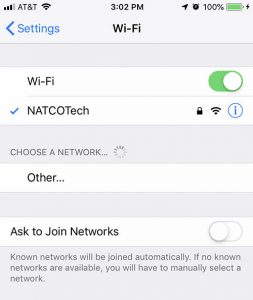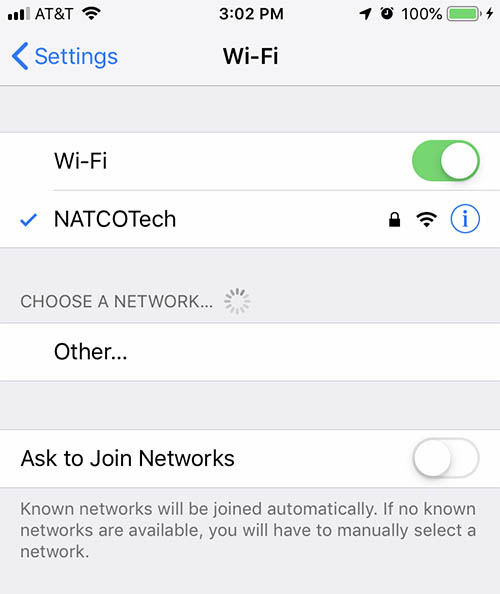 The Internet is a massive global communications network. As its name suggests, it's more than just one network—it's a series of thousands of inter-connected networks. Internet service providers (ISPs, like NATCO) link into this global communications network to connect homes and businesses to the Internet.
While no one person or organization owns the Internet itself, each Internet service provider (ISP) typically owns its own network. It buys and installs the specialized networking equipment that makes it possible for customers like you—in addition to businesses, universities, hospitals, and more — to connect to the Internet. When you connect to your ISP's network from your home or workplace, you have the ability to connect with other networks, companies, services and individuals who are also connected to the Internet. For example, you can stream movies on Netflix by connecting via the Internet to computer servers that Netflix owns or read your email by connecting to one of Gmail's servers.
Once the connection is made at your home or business, the incoming wire terminates at a small device, called a modem. A wireless connection is made possible using Wi-Fi technology; specifically, by another device in your home called a router or gateway. The Wi-Fi router plugs into the modem with a cable and uses radio technology to connect the devices in your home (e.g., laptops, tablets, and smartphones) to the global communications network we call the Internet.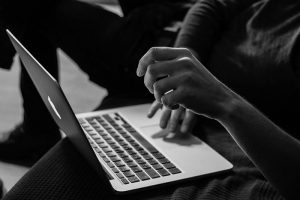 Is connecting to Wi-Fi the same as connecting to the Internet?
The short answer is no, not technically. Just because you're connected to your Wi-Fi router does not mean that you are also connected to the Internet. You might notice from time to time that your computer says you're connected to Wi-Fi but you are not able to access any websites or send email. This means one of two things: either your modem is not properly connected to the Internet or your Wi-Fi router is not successfully connected to your modem.
So the next time you "get on Wi-Fi," you'll know there's a bit more to it. You are actually connecting to a router that is then connecting to the modem that is then connecting to the Internet.
Read More
---
Do you want us to cover a tech topic you just aren't clicking with (pun intended)? Want to know more about an industry term you've heard tossed around? Let us know, and we'll try to cover it On the LiNK!